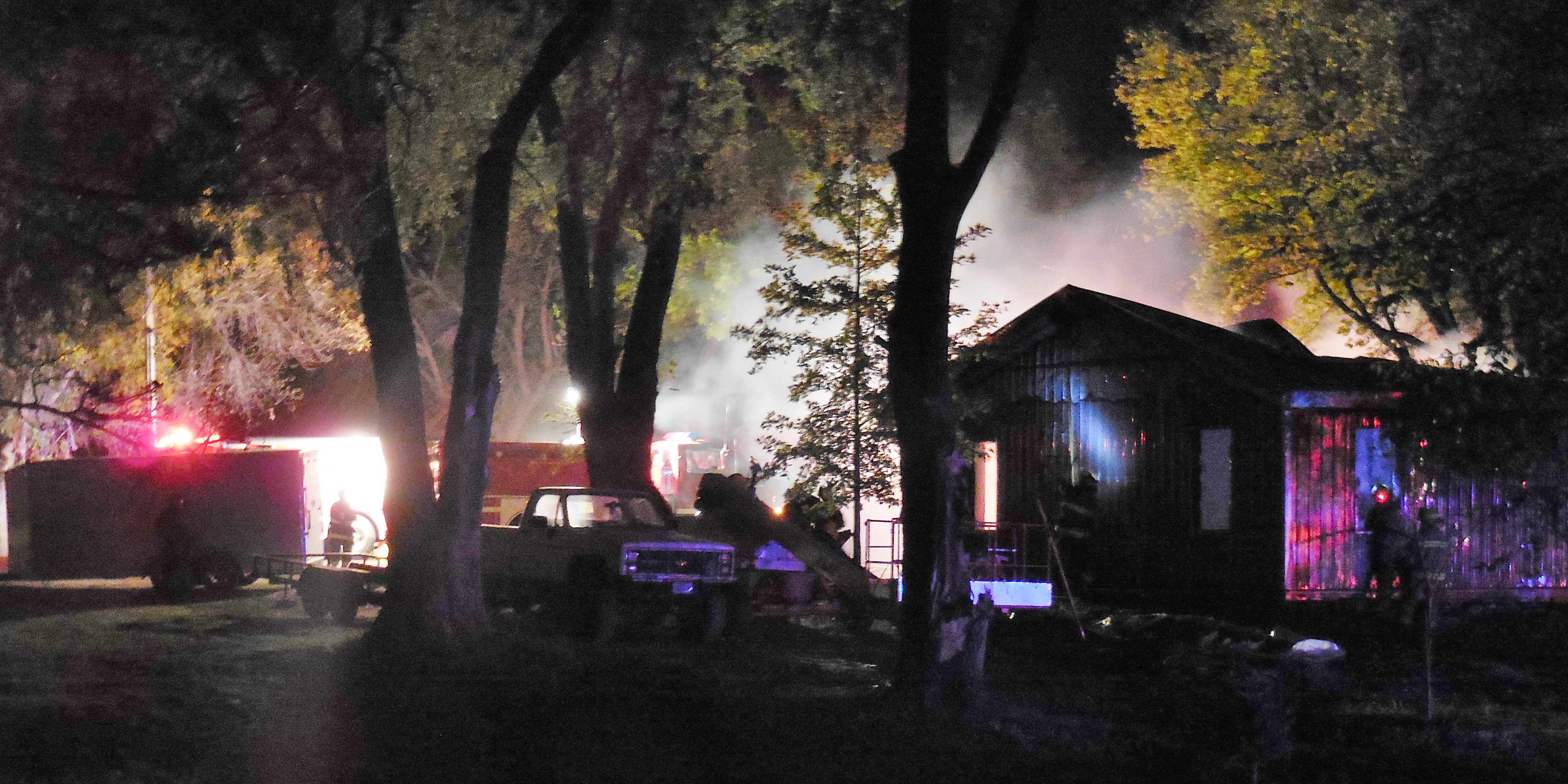 The cause of a fire that destroyed a homestead and business in Grand Junction earlier this month is undetermined.
Greene County Sheriff Jack Williams tells Raccoon Valley Radio that due to the amount of damage sustained in the fire from October 3rd at 19th and Percival streets, a cause cannot be determined. Fire crews from eight communities responded to the property that Doug Moranville owned at 8:53pm Saturday, October 3rd. Williams says the fire originated from an utility-terrain vehicle that was between the homestead and business shop area. 
Williams notes that Moranville was in the shop area when the fire started and was able to safely get out. No one was hurt in the incident, and both structures, along with the UTV and a camper were total losses. 
The Grand Junction, Jefferson, Scranton, Churdan, Rippey, Paton, Perry and Ogden fire departments, along with Greene County Ambulance, Grand Junction Rescue and the Greene County Sheriff's Office assisted at the scene.