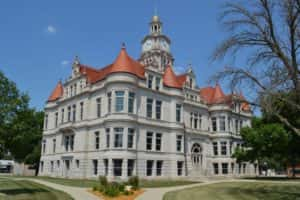 The Dallas County Board of Supervisors will consider the completion of the courthouse courtroom improvement project during their regular meeting Tuesday.
The Supervisors will also consider a change order and certificate of substantial completion for the project. The Supervisors will then discuss the designation of an attorney deputy. Other items on the agenda include a secondary roads update and the purchase of a mini excavator.
The meeting will be at 9 a.m. Tuesday in the Board of Supervisors Room in Adel.