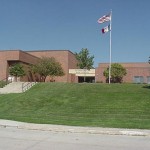 The Guthrie Center School Board will discuss and consider action regarding a mask mandate at their meeting Monday.
The Board will also consider action on a Google workshop, legal representation, parking lot speed bumps, and early retirement. Finally, they'll consider a contract with Metro West and purchase of air conditioning units.
The Board meets at 7 p.m. in the high school media center.