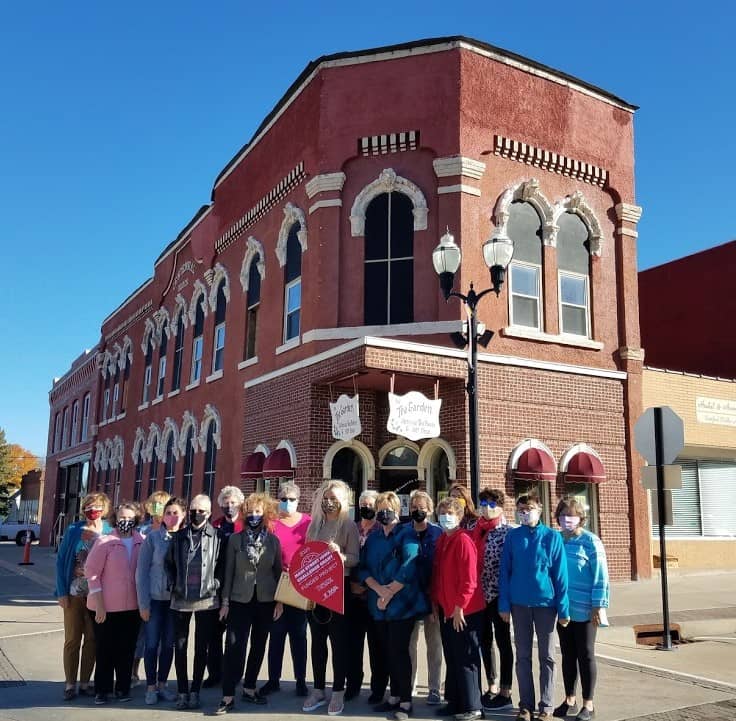 Photo courtesy of Why Not Us
A non-profit group in Jefferson recently received a grant for a rehabilitation project.
Jefferson Matters: A Main Street and Chamber Community received a $75,000 Challenge Grant through the Iowa Economic Development Authority. The grants are awarded to projects that benefit local improvement, including total building rehabilitations, upper story housing renovations and facade restorations.
The $75,000 grant will be used by Why Not Us, an all-women organization for a total rehab of the former Angie's Tea Garden located at 100 East State Street. The group plans to re-open the  restaurant that was forced to close in February of 2019, due to a broken water line in the abandoned upper story apartment flooded the first floor with over 4,000 gallons of water. The total project cost is $374,000. 
Jefferson Matters is one of 13 other recipients that received a grant, totaling $925,000 in grant funds. Click the link below to see the full list of grant recipients.