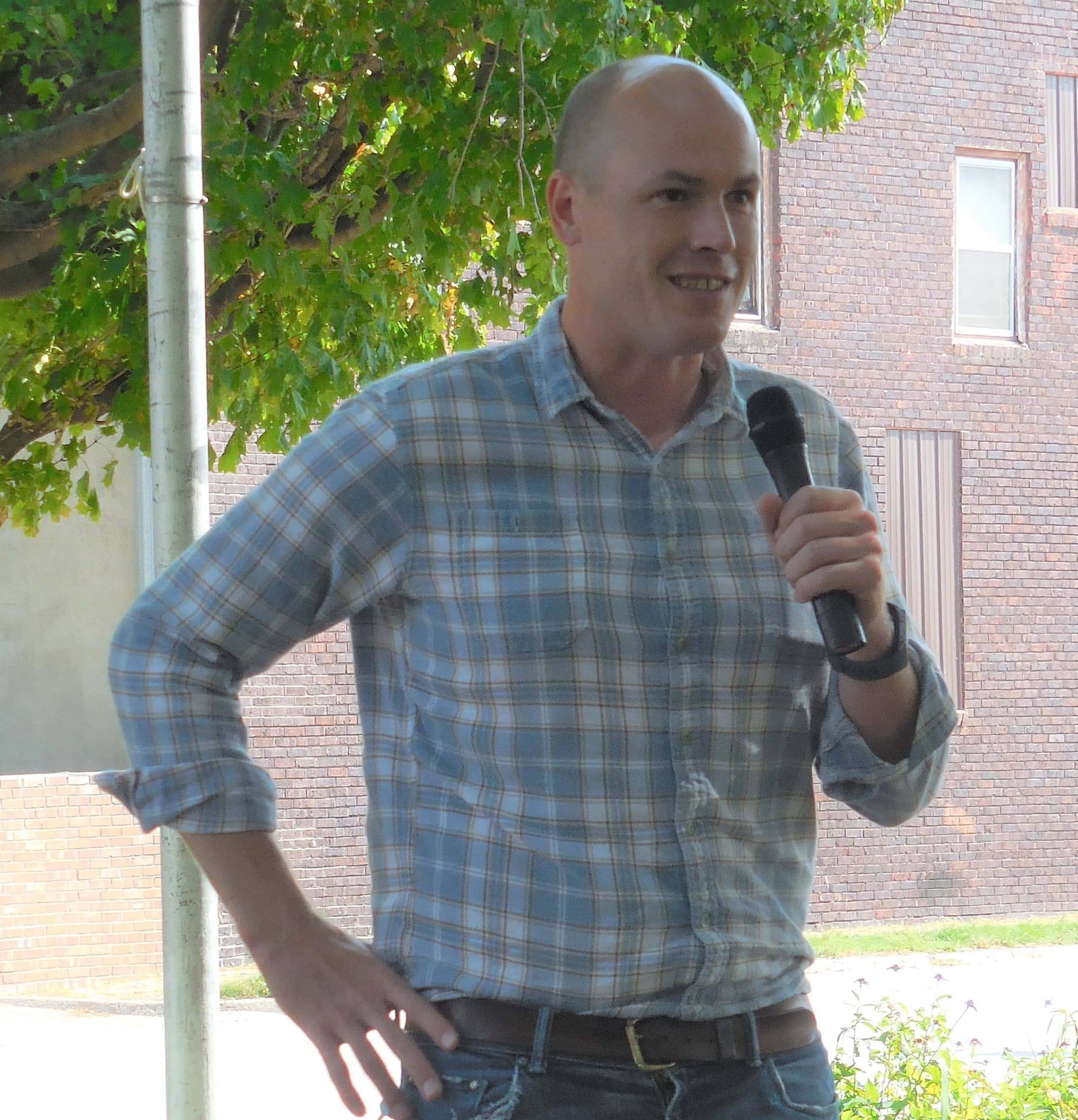 J.D. Scholten speaking in Churdan in September
A reminder that the Democratic candidate for Iowa's 4th Congressional District will be in Greene County today.
J.D. Scholten will be at the Thomas Jefferson Gardens Education and Welcome Center in Jefferson at 11:30am, followed by a trip to the top of the Mahanay Memorial Carillon Tower at noon. Then from 12:45-1:30pm will be pie and coffee back at the Welcome Center. Scholten is then expected to be at Deal's Orchard at 2pm. 
Each event is free, open to the public, and masks are required.