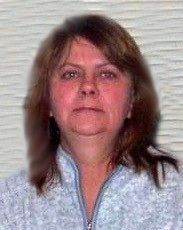 Bonnie Lou Schultz, age 70, of rural Glidden, IA, passed away peacefully on Friday, October 30, 2020 at St. Anthony Regional Hospital in Carroll surrounded by her family.
     A celebration of life service will be held at the Dahn and Woodhouse Funeral Home in Glidden at 7:00 P.M. on Thursday, November 5, 2020 with Rev. Lorinda Hoover of the Glidden United Methodist Church officiating.  Burial will be in the Salisbury Cemetery near Lanesboro at a later date.
     The family will greet friends at the funeral home for one hour prior to the service.
     Those in attendance at Bonnie's service are asked to abide by Covid-19 social distancing guidelines and facemasks are required.
     Arrangements are under the direction of the Dahn and Woodhouse Funeral Home in Glidden and online condolences may be left for Bonnie's family at www.dahnandwoodhouse.com
     Bonnie was born on December 20, 1949 in Emmetsburg, IA, and was the daughter of Homer and Maxine (Tubbs) Farris.  She grew up in Emmetsburg and graduated from Ayrshire High School.  She was married to Robert Schultz on October 27, 1966 in Emmetsburg, IA.  The couple made their home in Estherville, Spencer, and Elgin, IL, before moving to their acreage north of Glidden.  Bonnie worked a caregiver at the Carroll County Home which later became Mallard View with Rose and Elmer Daiker for many years.  She then worked as a home health nurse until her retirement.  Bonnie enjoyed helping others and she loved to spend time with her grandchildren.
     Bonnie is survived by her husband Robert "Catfish" Schultz of rural Glidden; three daughters: Robin Schultz of rural Glidden, Sheila Warnke (Steve) of Lake City, and Tabitha Schultz-Lawler (Bryan) of Lanesboro; a son Robert Schultz Jr. of Ft. Dodge, IA; sixteen grandchildren; twenty three great-grandchildren; two sisters: Vickie Duckert (Ron) of Algona, IA, and Mary Frisbie (George) of Corwith, IA; two brothers: Ronnie Farris of Emmetsburg, IA, and Steven Farris of Osgood, IA; and many other extended family members and many good friends.
     Bonnie was preceded in death by her parents; several siblings; and a great-grandson Carsten on Kunecke.