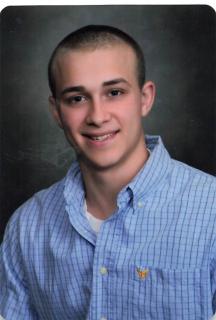 Ty Brown, 29, of Rural Anita passed away on Friday, November 13, 2020, at his home.
Private Family Services will be held.  Online condolences may be left to the family at www.steenfunerals.com.  The Steen Funeral Home of Massena is in charge of professional arrangements.
There Will Be No Visitation.
Memorials:  In lieu of flowers memorials may be directed to the Ty Brown memorial fund to be established by the family at a later date.
Survivors:  He is survived by his parents, Bret and Deb Brown of rural Anita; five brothers, Jerod (Mary) Brown of State Center, Iowa, Heath (Alice) Brown of Weirton, West Virginia, Nick Brown (fiancée Jaclyn Repplinger) of Granger, Iowa, Beau (Jessi) Brown of Plattsburg, Missouri and Tanner Brown (fiancée Ana Jackson) of Garner, North Carolina; nieces and nephews, Cailyn, Colby, Maisie, Louella Brown, William Brown and Hudson Behr; grandmother, Carole Brown of Fontanelle; grandfather, Charles Anstey of Massena; other relatives and friends.