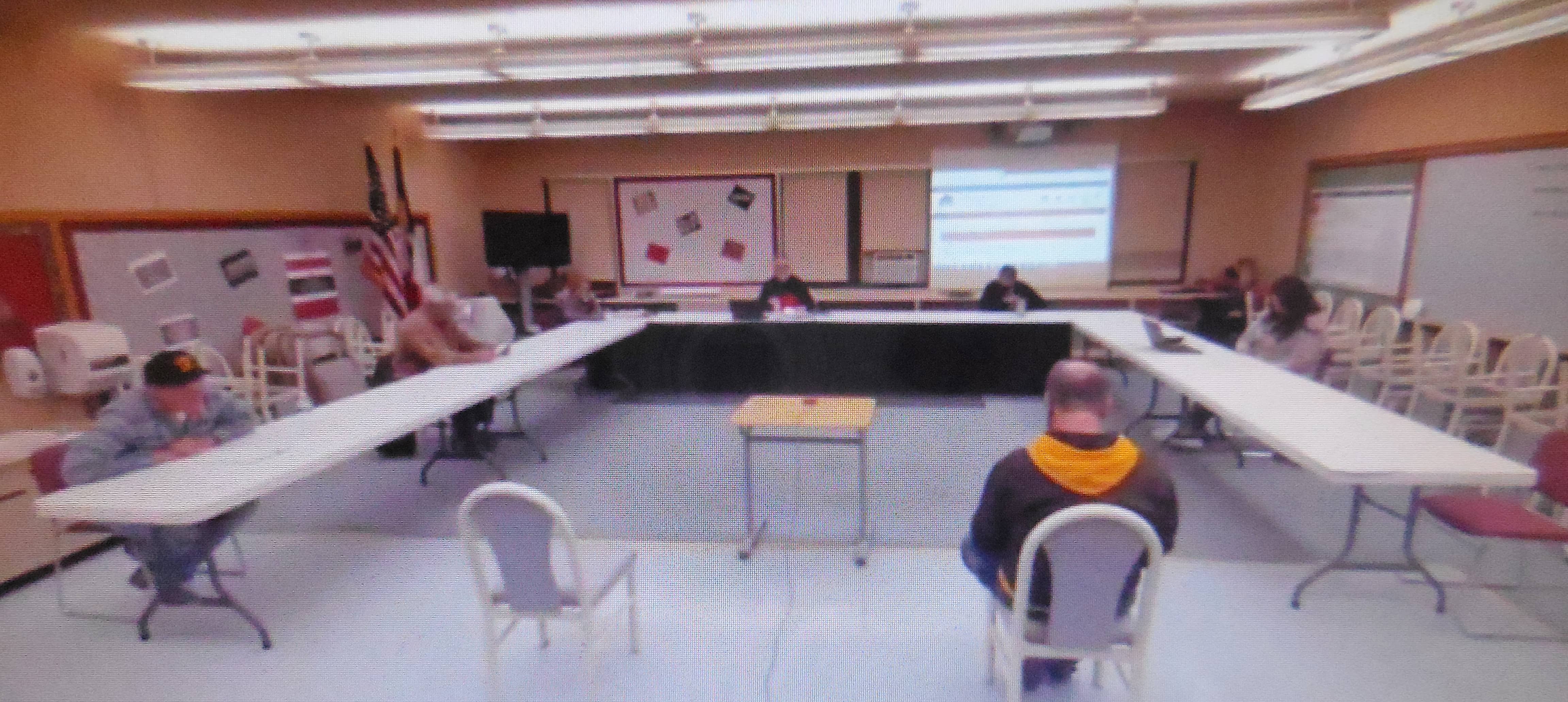 The Greene County School Board met in regular session Wednesday.
During open forum, Scranton resident Mike Holden addressed the Board. He asked the Board to remember the safety of all the children as being their top priority and asked for mask to be worn all the time as a public health safety concern. Greene County High School teacher Darren Jackson also addressed the Board. He asked that the high school returns to full in-person learning following Thanksgiving break. He has seen increased student absenteeism and decreased engagement since switching to full remote learning. The Board did not respond following the open forum comments. 
The retiring board heard a construction update from Sam Harding. He said the auditorium seats have been installed and crews are putting in the stage floor at the high school. The high school gym and weight room are completed. As for the middle school, Harding anticipated that by December 1st the bleachers will start to be installed in the gym as the final punch list item. 
The Board also discussed the former middle school property. Superintendent Tim Christensen said the lowest bid for asbestos removal was $93,000, below the estimated $100,000 cost. Christensen is also working on demolition estimates for the gym and the connecting corridor to the main building to present at a future meeting. 
Next, the Board discussed its COVID-19 response. Following a lengthy discussion, the Board unanimously approved a district-wide mask mandate, with the exception of staff who are alone in a classroom do not have to wear a mask. The new mandate goes into effect immediately. 
During the organizational meeting, Dr. Steve Karber was elected as Board President and Catherine Wilson was elected Vice-President. The Board approved to enact its voluntary early retirement policy for this school year, along with two spending authority requests from the School Board Review Committee of $105,264 for additional costs for open enrolled out students, as well as $7,812 for English Language Learners Beyond Five Years. They also approved a $62,000 change order for the high school and middle school projects, a physical education waiver request for students to opt out of a third trimester of PE, one early graduation request for Daniel Gehling and two fundraiser requests as presented.