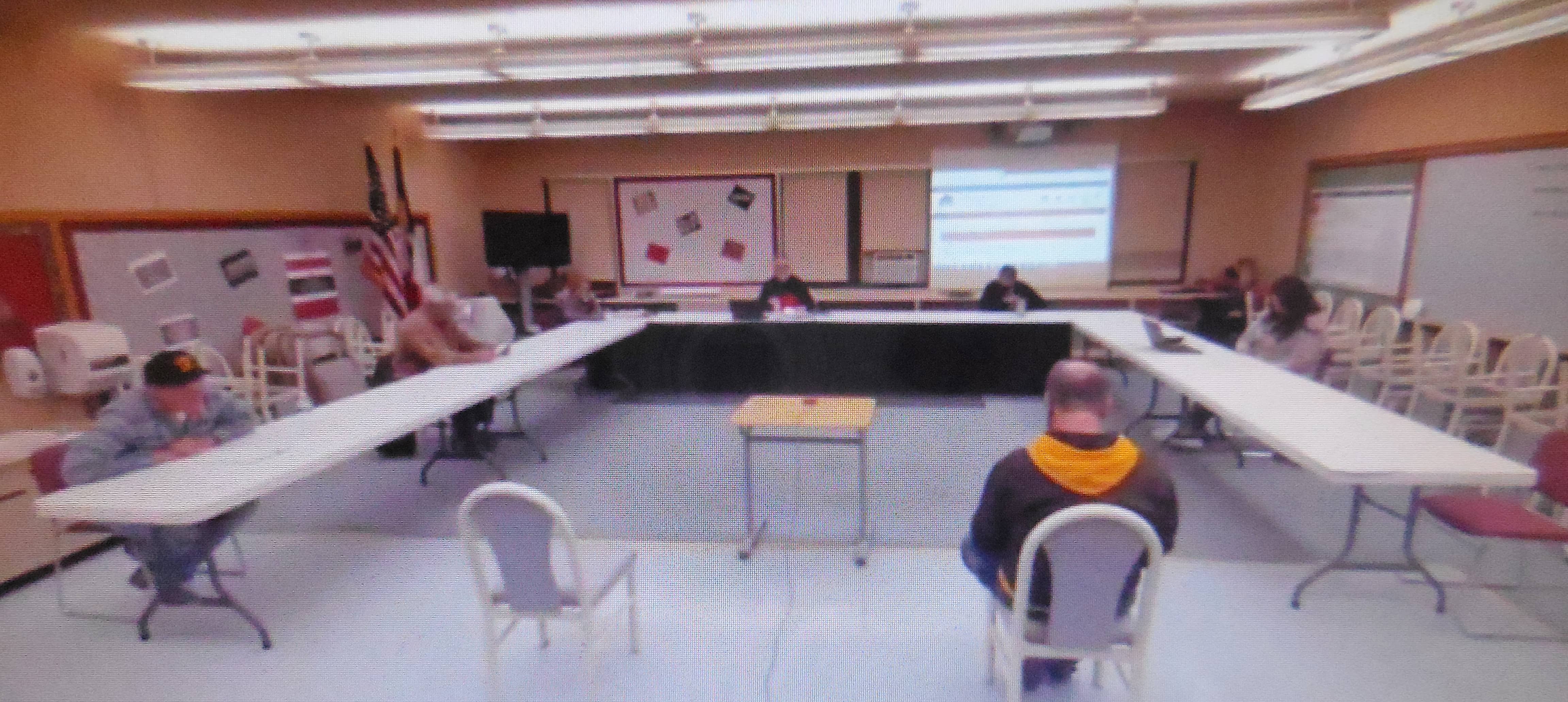 A mask mandate was the main topic for the fourth-straight month at the regular November Greene County School Board meeting.
The Board talked about the county-wide mask mandate that the County Board of Supervisors approved last week. The conversation then quickly shifted to mandating masks, with the Board talking about making an exception for teachers and staff to not wear one if they are alone in a classroom. Board President Steve Fisher shared that he spoke with Greene County Public Health Director Becky Wolf and she said hospital employees are required to wear masks, but don't have to if they are alone and isolated from others. Board member Catherine Wilson shared her thoughts on the exception, as well as the mandate itself.
"Number one is that the mask mandate from both Iowa and our County says if you can six-feet (socially distance, don't have to wear a mask). But if we're going to require it of students, I think teachers need to be the examples, I think they should do it too. I don't think it's fair for kids to see their teachers without their masks in their classrooms, and they have to keep theirs on. That's how I feel about it at this point."
Fisher argued against Wilson's comments.
"I disagree because we have a lot of things that staff can do that kids can't do. And staff are adults, and students for the most part are minors. So I understand what you're saying (Wilson), and I'm going to defer again to Becky Wolf, she said that's what they do at the hospital."
Following the discussion, the Board unanimously approved the mask mandate, effective immediately, unless a staff member is alone in a classroom, with the door closed. The COVID-19 topic will remain as a normal agenda item at future board meetings.