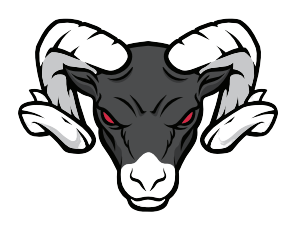 At the midway point of the 2020 Greene County High School football season, Coach Caden Duncan's Rams were struggling for consistency with the spread offense. The Rams added in a Power-I set and the offense improved greatly the rest of the way, both in running and passing the football. Greene County finished with a 7-3 record and advanced to the round of 16 in the Class 2A playoffs.
Offensive Coordinator Cole Jaeschke talked about the reason for the change with Raccoon Valley Radio. "As a coaching staff, we just were looking at what we were doing overall offensively, and we weren't being very efficient with some of our spread game with some of the personnel we had. So, we looked at what adjustments we could make to get our guys in better spots and better positions. I guess what it came down to was as a group we thought we'd be better suited, and our players would be in better positions for us to control the game a little bit more. We thought if we could have better ball control that would help both the offense and the defense."
Jaeschke credited head coach Duncan, as well as the other offensive coaches, Jim Duncan, Todd Hansen, and Chad Morton, for their ideas and input. From mid-season on, opponents had to prepare for two offenses that are quite different, instead of just the "pistol" formation spread offense.