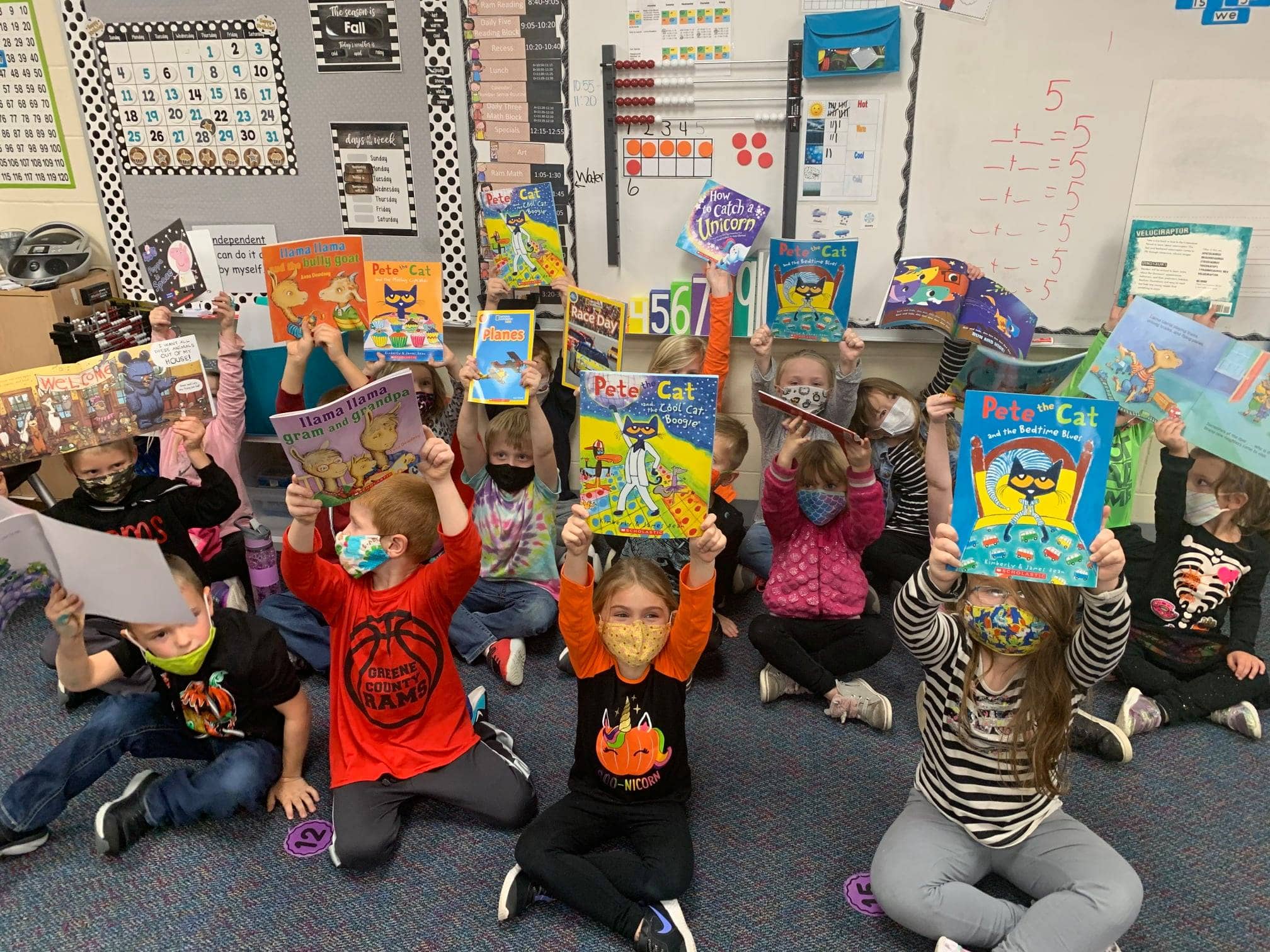 Photo courtesy of GCSD
The Greene County School District recently distributed books as part of an ongoing tradition for some elementary students.
Reading Specialist Julie Neal tells Raccoon Valley Radio the Ram Readers program is for pre-kindergarten through fourth graders. She says four times during the school year, the over 600 students each receive a book that was purchased from community donations. She talks about the feedback she received from the most recent distribution earlier in the fall.
"They were excited, and the teachers always say, 'There were some good choices this time.' They have a variety to pick from, and some books that maybe they could never buy from themselves, those kinds of things. It does put a little gleam in their eyes that they've got their own book. Kind of warms your heart when you see them with their little book."
Neal says they use the donated funds to purchase the books through Scholastic. She feels this program is important because it's to every kid's advantage to have books in their homes to continue to enjoy and improve their reading skills.