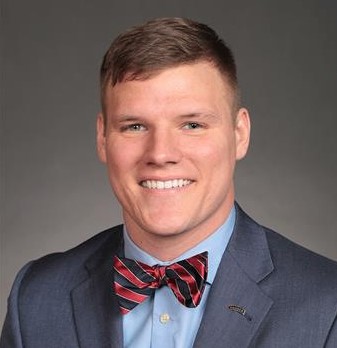 Photo courtesy of Iowa House Republicans
As the Iowa Legislative session gets underway, there are a few changes that will be implemented.
House District 47 Representative Phil Thompson of Jefferson says the governor's State of the State Address will be moved to Tuesday evening instead of the middle of the day. He believes a major benefit to making this change is to possibly have more people tune in.
"We can just get more people on board and paying attention to the governor's address. I think it's a really great way to get a wide swath of people relatively informed on some of the big issues and the big priorities of the governor. I think it'll help with engagement throughout the whole session."   
Thompson points out there are COVID-19 precautions that they are taking as well. Some of those include using more of the committee rooms and galleries to better practice social distancing, recommending that everyone wear a mask, as well as using technology for meetings to allow for the public to participate.
"The medium that we're going to be using for that is WebEx. So as we schedule a sub-committee or a committee meeting, we'll create a WebEx link and then we can send that out to the public. So we can still have public participation in our sub-committee meetings without cramming everybody into a room."
Thompson adds, the capitol building is open to the public. However, anyone who wants to enter are required to do a health screening with a questionnaire and have their temperature checked. To hear more from Thompson listen to today's Community State Bank in Paton Let's Talk Greene County program.