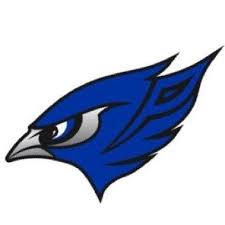 Perry high school has lifted the current spectator restrictions which have been in place for the first half of the season.  Last week, Iowa Governor Kim Reynolds gave the schools permission to allow more spectators to enjoy high school activities.  The Raccoon River conference decided to leave it up to each individual school district and Perry chose to allow unlimited spectators to start to enjoy high school activities once again. The students will be allowed to attend as well and will have fun in their own, socially distanced area behind the basket.  The ordinance is as follows for Perry high school.
After the latest proclamation made by Governor Reynolds, here is what to expect at Perry
High School events:
– No spectator limitations – Masks required (when entering, for duration of event, and while exiting facilities)
– Social distancing between households must be maintained
– Social distancing public addresses will be made throughout each event by our announcer. – Children (Elementary and younger) must be accompanied by an adult at all times and
must sit with an adult during events. – Students (middle and high school) will sit in the west bleachers behind the backboard.
Social distancing will also be maintained by our student section. – Pep Band will sit in the East side bleachers behind the backboard. – First two rows of home and away bleachers will be taped off. – Limited concessions available. – Live stream available: Perry High School Facebook Page
Perry Middle School Events:
– Two spectators/athlete
– Masks required
– Social distancing must be maintained
– First row taped off
– Spectators sit on south bleachers/teams sit on north bleachers
PLEASE NOTE: These guidelines do not include our Perry Wrestling Tournament on 1/16.
Because of the amount of teams attending, we will continue with two spectator/athlete. Vouchers
have already been sent to opposing teams.