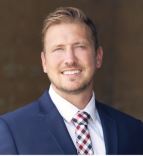 The 89th Iowa General Assembly began this week.
House District 20 Representative Ray Sorensen said that child care is a popular topic among the Republican Caucus.
"It's an issue our caucus is constantly hearing about across our state. Parents are having issues particularly with the high cost and low access to the quality of childcare that they need. We need to figure out how to ease that."
A familiar issue that Sorensen is eager to tackle is one that he worked extensively on the last Legislative session. 
"Broadband is going to continue to be an issue until every Iowan is connected. We've created a committee to help ease that issue. I've got bills that didn't quite make it across (to the Senate) last year because of the COVID break and that I will be working on again this General Assembly."
Sorensen will get the chance to tackle these two issues as part of the Education and Information Technology committees during the 89th General Assembly.