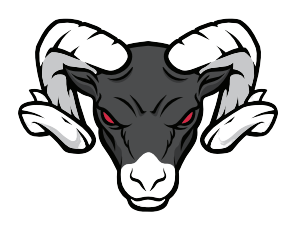 Panorama's Panthers won both ends of a girl/boy basketball doubleheader in Panora vs. Greene County on Monday night. The Class 3A tenth ranked Panthers won the girls' game 66-26 and Panorama was a 66-56 winner over the Greene County boys.
The Rams were up 10-6 in the girls' game before the Panthers went on a 25-0 run to take firm control. The Panthers improved to 8-2 while the Rams fell to 3-5. Junior Payton Beckman scored 26 points, 24 in the first half, when Panorama led 47-17. Brianna Osterson had eight points and Brianna Habben seven for Greene County. Head coach Todd Gordon missed the game due to flu-like symptoms, so assistant Jeff Lamoureux took the reins. Unofficially, the Panthers made 23 of 64 shot attempts while the Rams were nine of 26. Greene County had 41 turnovers (30 in the first half) to 13 for the Panthers.
The boys game was close until the closing minutes. The Panthers led 35-32 at halftime before three for 13 shooting in the final quarter did the Rams in. Drew Taylor had 21 points for Panorama, now 8-1, while Bryce Stalder scored 24 for the 1-7 Rams. Richard Daugherty added 11 for Coach Chris Nelson's team. The Rams had 12 turnovers to 19 for the home team, but Panorama shot the ball better, going 25 of 50 to the Rams 22 of 59. Greene County played without starter Jesse Miller due to a wrist injury suffered last Friday in the victory over Saydel (Des Moines). Coach Nelson told Raccoon Valley Radio that Miller would also not play tonight.
Monday's games were heard on KG98 and streamed on www.racccoonvalleyradio.com. The Greene County teams play makeup games tonight in Nevada and those contests will also be broadcast on KG98 and streamed on www.raccoonvalleyradio.com. The girls play at 6 p.m. with the boys to follow. Coverage starts around 5:40 p.m.