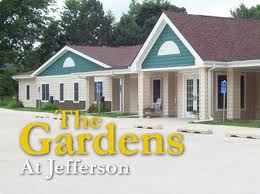 The Gardens Assisted Living in Jefferson is preparing to receive its first dose of a COVID-19 vaccine.
According to Director Brianne Fister, all 55 staff and residents have opted to receive the first dose of the Pfizer vaccine through the National Pharmacy Program administered by Walgreens. She tells Raccoon Valley Radio each will have to sign a waiver, but the vaccine is free. The Pfizer vaccine will be administered in two doses, with the second dose to be given three weeks after the initial dose. The first dose will be done as early as next Thursday. Fister says Walgreens staff will be on-site to give the vaccine to everyone.
Currently, the Gardens is following strict guidelines when it comes to visitation, based on Greene County's 14-day positivity rate. According to the State Dashboard as of Monday, the county's positivity rate is 7.6-percent. This means that the Gardens is allowing both outdoor and indoor visitation, including outdoor spaces such as courtyard, patio, and parking lots, to indoor spaces using plexiglass separators, chat boxes and window visits.