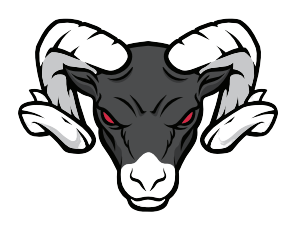 Greene County fell twice in Heart of Iowa Activities Conference basketball on the road at Nevada on Tuesday night. The girls' final was 50-23 and the boys' was 60-52. Both games were heard on KG98 and streamed on www.raccoonvalleyradio.com.
The Rams didn't get on the scoreboard in the girls' game until 8:16 of game time had lapsed and trailed 26-5 at the half. Brianna Habben had 11 points with eight by Sadie Wilson, and two each from Makala Kafer and Lily Muir. After shooting just one for 18 from the floor in the first half, the Rams finished eight for 30 unofficially, and turned the ball over 36 times. The Cubs had only 12 turnovers and Sydney Mosinski led the winning team with 10 points. Nevada improved to 7-5 overall and 5-1 in the conference while the Rams fell to 3-6, 2-3.
The boys' game saw the Rams lead 15-8 after one quarter before Nevada went on a 21-2 run in the second stanza. Greene County scored the last five points of the first half and first six points of the second half to close within 29-28, but the Cubs responded with a 15-0 run to go up 44-28. Greene County fell to 1-8 and 1-4 while the Cubs improved to 6-5 and 5-1. Three Cubs scored in double figures led by Colin Memmer with 18 points. The Rams had 23 points from Richard Daugherty including seven three-pointers. Max Riley scored 14 points with 13 by Bryce Stalder. A season high 21 turnovers hurt the Rams, while Nevada turned the ball over 12 times. Greene County was 11 of 24 from three-point range and 17 of 40 overall unofficially. Nevada was five of 20 beyond the arc and 22 of 49 overall.
Another conference road trip awaits the Rams as they go to Story City to face the league leading Roland-Story teams Friday on KG98 and streamed on www.raccoonvalleyradio.com.