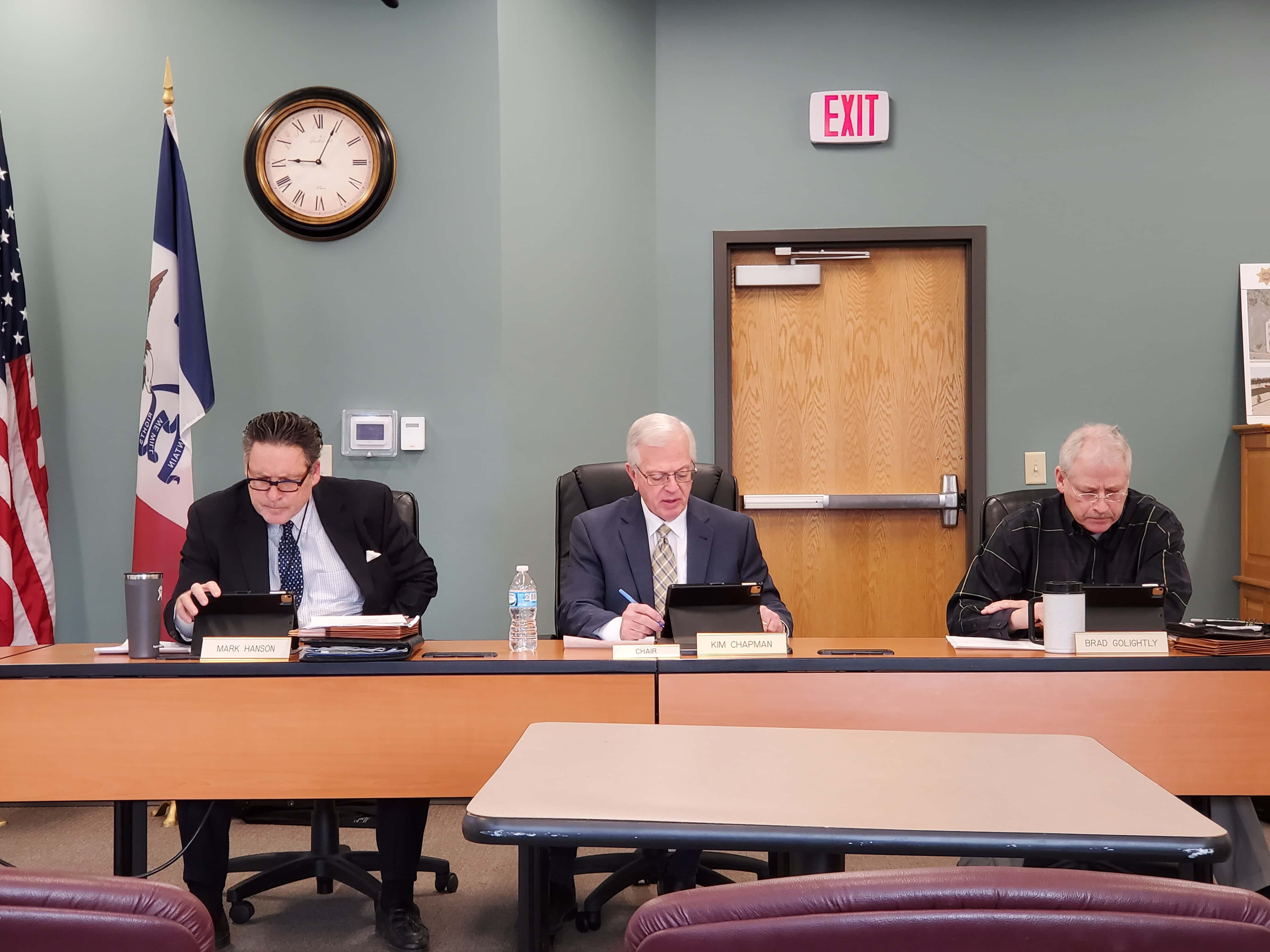 The Dallas County Board of Supervisors received a Des Moines Area Community College Wetland project update at their regular meeting Tuesday. 
The Board received an update on the proposed DMACC Wetland project, which would create a large wetland on county-owned property, with the hopes of a final design coming soon and if everything were to be approved to start construction on it sometime this summer.
Also, the Board received updates on secondary roads and the plans and specifications for the County Road R-16 paving project, and authorization to allow bid letting. The Board also approved Board of Health appointments and a corrective warranty deed for the Dawson Secondary Roads Shed. 
Finally, the Board held budget workshops for County Human Resources, Information Technology /GIS, Operations Administration, and Facilities and Board of Supervisors. The meeting ended in a closed session to discuss pending litigation.