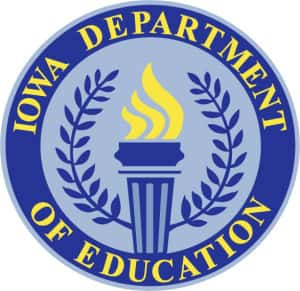 The Iowa Department of Education recently allocated millions of dollars for COVID-19 relief.
According to a press release, the Department of Education received $345 million in federal relief for k-12 public schools through a fund to address additional costs incurred because of the pandemic. These funds are part of the Coronavirus Response and Relief Supplemental Appropriations (CRRSA) Act that was signed into law on December 27th. School districts in Greene, Dallas and Guthrie counties received part of the allocated funds.
The school districts include Perry for $1.9 million, Greene County for $796,149, West Central Valley with $450,130, Adel-DeSoto-Minburn for $368,637, Panorama with $282,964, Guthrie Center with $226,458, and Paton-Churdan with $109,481. 
About 90-percent of the $345 million were given to public school districts, with the remaining amount to be used by the Department of Education for state-level educational efforts to be used for urgent needs caused by the pandemic. Districts must agree to a list of assurances on how the funds will be used. The funds were divided up based on a school district's eligibility for Title I, Part A funding. Private schools were exempt from receiving federal funding through CRRSA.