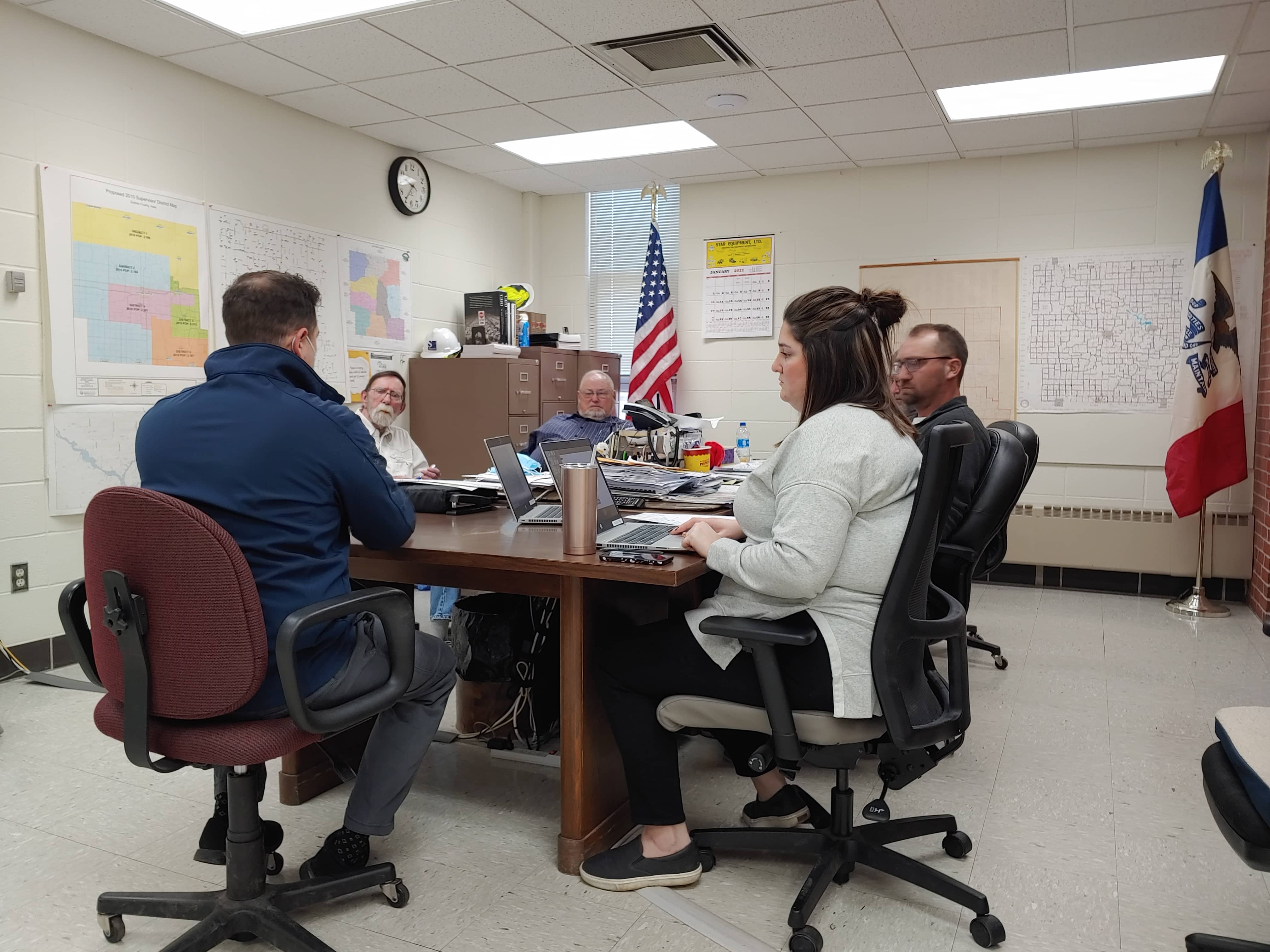 The Guthrie County Board of Supervisors awarded its County Farm Lease and Landfill Pasture properties at its regular meeting Tuesday.
The 216-acre county farm was awarded to Jake and Paige Anderson for $44,398.80 or $205.55 per acre. Steve Smith's high-bid of $100 per acre for the 40-acre landfill pasture was also approved.
County Director of Public Health Jotham Arber provided the Supervisors with an update on the COVID-19 vaccination process. He said the County has utilized 71-percent of the first allocation of the Moderna vaccine, and haven't wasted any doses. Arber discussed a payroll change notice for Sarah Hart, and a discrepancy from the original hiring agreement to the one signed by Hart. The Board approved the change notice unanimously. 
Next, County Engineer Josh Sebern discussed an extension on the three Hungry Canyon Agreements through December, 2021, which was approved by the Supervisors and also presented a payroll change notice for Brad Shirbroun, confirming a pay increase scheduled for January 1. The Supervisors approved the change. Sebern also discussed the planning of a joint project with Audubon County concerning County Road F32 to N46. No action was taken by the Board following the discussion.
County Auditor Dani Fink discussed a payroll change order for Sheriff Deputy Blake Michelsen. The Supervisors tabled the notice to seek more information from the Sheriff's Office at a later meeting.
Finally, the Supervisors reviewed the Human Resources budget and open job position. The Board accepted the final revision of the job posting and noted six applications had been received. The Supervisors also discussed the Risk Management budget that is also managed by the Human Resources department.