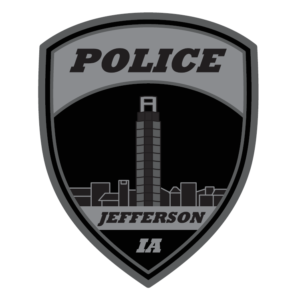 Tuesday, January 12th
2:08am: Angela Dudley reported Suspicious Subjects in the 500 Block of South Olive Street. The officer did not locate anyone in the area.
2:39am: Bret Durbin called and advised he had three subjects cutting catalytic convertors off of his vehicles at 206 West Head Street. He witnessed one subject under the vehicle and could hear a power tool running. The officer arrived and Durbin advised the three subjects had walked towards the southwest before the officer arrived. The officer and a deputy located three subjects near a parked vehicle in the 400 Block of West McKinley. While speaking with the subjects the officer saw a battery powered Sawzall in the vehicle. The investigation led to the arrest of the three subjects. The catalytic convertors from three vehicles at Durbin Automotive were recovered from inside the vehicle, along with three battery operated reciprocating saws and other tools used in the theft. Jason Edward Trotter, 47 of Perry, along with Nicholas Joseph White, 40 of Newton, and Sharlee Jean Royce , 30 of Grinnell have been charged with, "Theft 2nd Degree – D Felony, Possession of Stolen Property – D Felony, Criminal Mischief 4th Degree – Serious, and Trespassing causing more than $300.00 in damage – Serious. Officers applied for a Search Warrant for the vehicle to gather additional evidence. Officers executed the Search Warrant at about 1705 hrs, at the Impound Lot and recovered suspected methamphetamine and drug paraphernalia. Charges will be filed against all three in the near future for the narcotics.
12:56pm: The Greene County ER requested an officer at 1000 West Lincoln Way for a female patient who had been assaulted by a male. The officer is investigating the Assault.
1:23pm: Julie Graven reported a Careless Driver on 220 th Street, approaching Jefferson from the west. The officer did not locate the reported vehicle.
Note: All charges are merely an accusation. All defendants are presumed innocent until and unless proven guilty.