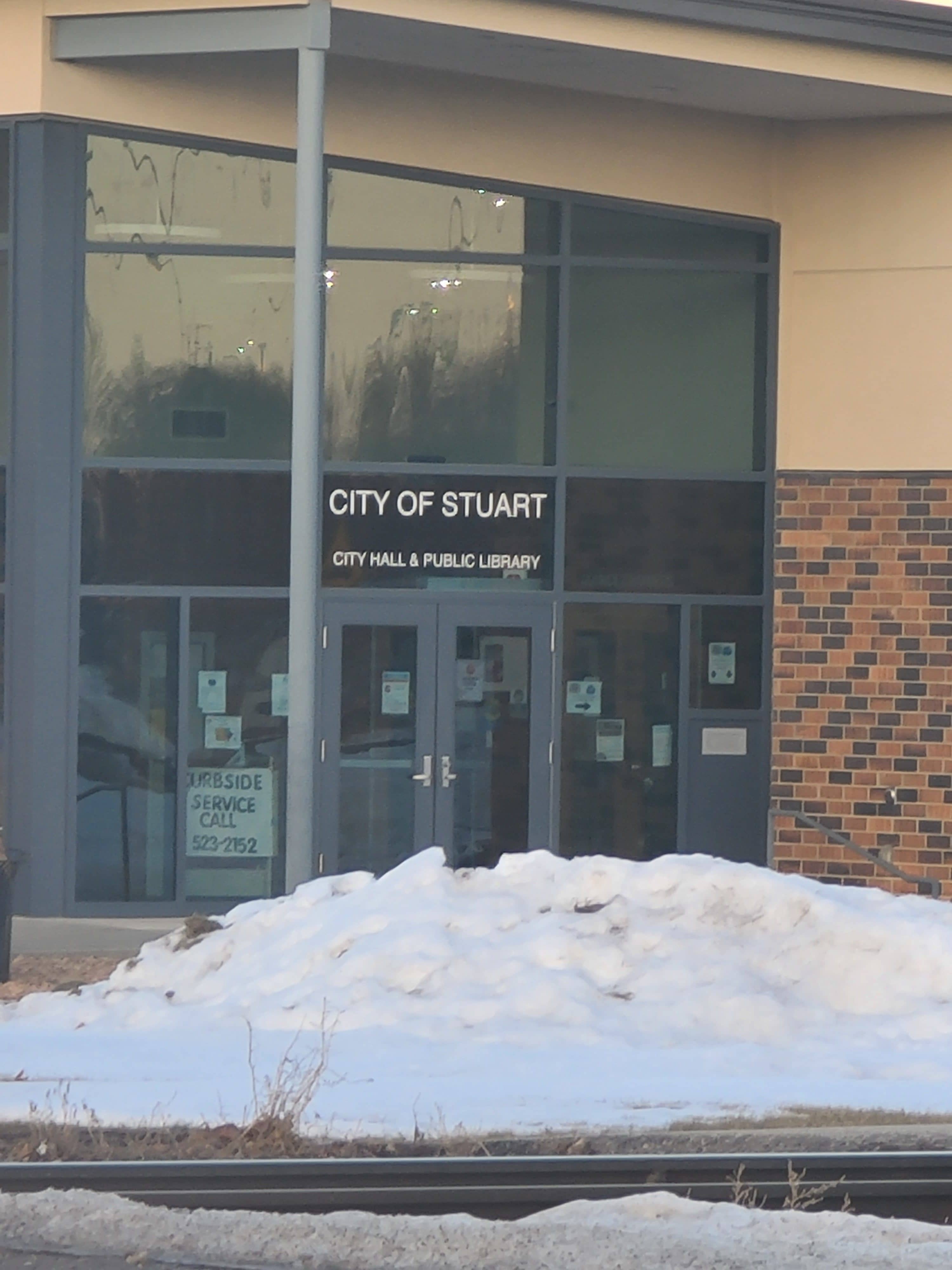 The Stuart City Council approved a solution to a resident's concern with an easement on his property at their regular meeting Monday. 
The Council also heard a proposal for new ownership for the Saints Center from resident Greg Dudley. He suggested having a five-member board and for the business plan to be reviewed and voted on by the Council at their February meeting. The request was approved 3-2,with Theresa Glass and Mick Askren voting no..
Chamber of Commerce Director Brenda Dudley discussed the purchase of a 1934 Ford Deluxe Sedan, a similar car that Bonnie and Clyde were killed in. She discussed the fundraising process and possible locations to use the vehicle as a tourism promotion for the City. The request was approved. She also presented an update to the Council concerning the Stuart Depot.
The Council also approved a partial payment of $14,683.20 to Concrete Technologies, Incorporated for work completed on the All-Saints Addition.
The Council then approved two tax abatements as part of the Urban Revitalization Plan for Dan and Julie Byrnes as well as Kory and Ashley Guisinger. Additionally, the Council approved a public park to be installed in lot 22 of the Wambold 2nd Addition. Finally, the Council approved a local match requirement of $7,060 for a Hazard Mitigation Grant for new warning sirens near All Saints Drive and White Pole Road.