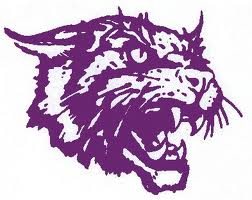 West Central Valley Wildcat basketball was back on the court on Tuesday against the Bulldogs of Odgen, and were able to get a split result between their two games with the girls winning 65-33 and the boys falling by the score of 84-44
On the girls side, they were able to get off to a quick start outscoring the Bulldogs in the first half by the score of 35-19 and never looking back. They were able to get some solid performances including from junior Madelyn Jaeger and sophomore Isabella Munoz to help back the Wildcats to victory. Ogden stays winless while WCV picks up their fourth win of the season.
On the boys side, the Wildcats competed hard and tried to stay in the game but couldn't pick up victory number 2 in a trying loss. The Wildcats are now 1-11 while Ogden improves to 5-4 on the year. Execution was key for the Wildcats during the game, and even though their was stretches throughout the night that were able to execute, Ogden has better numbers throughout the night and were able to hit a good portion of their shots.
Both of the teams will have some time off with no games scheduled through the rest of the week.