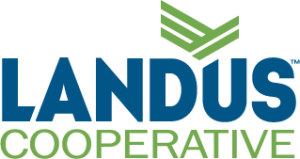 A federal judge recently granted a temporary restraining order against two former Landus Cooperative employees.
According to court documents on Thursday, U.S. Northern District Court of Iowa Judge C.J. Williams granted Landus Cooperative's request for a temporary restraining order against two former employees for allegedly stealing confidential information. Judge Williams ordered that Jeffrey Headley and Brian Berns are prevented from using or disclosing confidential information from Landus Cooperative, to return all confidential information in their possession and they are prevented from soliciting or selling to customers that they were assigned to while working for Landus until after a hearing has been conducted for Landus' preliminary injunction motion. Additionally, Headley and Berns are prevented from spoliation of evidence, they are to preserve all relevant evidence, and make all relevant devices, iCloud backups, and storage devices available for a forensic search. 
Judge Williams also ordered he would not rule on the adverse inferences that were requested by Landus. 
Last week, Landus filed a lawsuit against Headley and Berns for stealing confidential information during their employment and then using that information to benefit themselves as New Cooperative employees. The lawsuit also names New Cooperative as being held liable for its actions due to Headley and Berns being employees in possession of stolen confidential information. 
Raccoon Valley Radio will bring you more information as it becomes official.