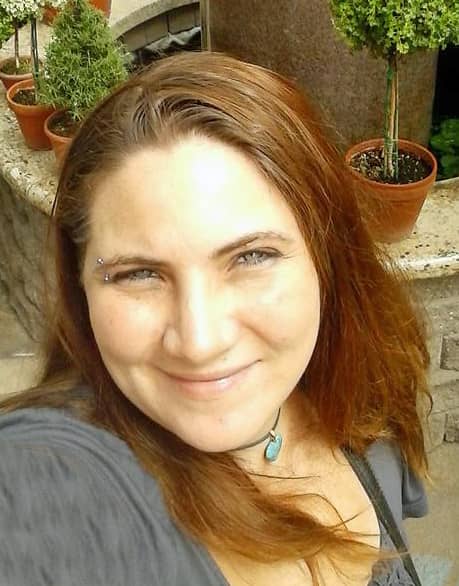 Danyel Hardisty, age 39 of Minburn, passed away on Tuesday, February 2, 2021. Funeral services will be held on Saturday, February 27, 2021 at 11:00 a.m. at the Carris Family Funeral Home & Cremation Care in Perry. Visitation will be on Friday, February 26, 2021 from 6:00 to 8:00 p.m. at the Carris Family Funeral Home & Cremation Care in Perry. Following the funeral service, a Celebration of Life will be held at Washington Township School South of Perry. Everyone is encouraged to wear face coverings and practice social distancing while attending visitation and services. Memorials will be given to her family and may be left at the Carris Family Funeral Home & Cremation Care. Online condolences may be sent at 
www.carrisfuneralhome.com
.
Danyel was born on October 18, 1981, to Kristine and Earl Hardisty. She started her early childhood years on an old campground which was settled in a valley surrounded by trees. This is where her love of the outdoors blossomed. Danyel loved exploring the trails and learning all about nature and the different plants, especially the ones to avoid. In 1992, together with her mom and two younger sisters, Adrian and Amanda, they moved to an acreage outside of Minburn, Iowa, where she had the opportunity to help raise livestock. Living on a farm helped build Danyel's hardworking strong independent nature. She was a strong woman that could do anything she set her mind to, when she was determined to get something done, nothing could stop her. In the mid-1990s Pam and Sami joined Kris and her daughters on the farm, Danyel accepted them as her family and took pride in being the oldest of the four sisters. 
Danyel attended Adel Desoto Minburn schools and graduated in 2000. After high school, her life took her to Armstrong, Iowa where she married Shane Spiker. The two of them welcomed a son, Zachary Spiker on August 1, 2007. After her divorce, she was blessed with another beautiful son, Javen Sorensen born on June 21, 2013. Danyel loved being a mom and took great pride in her boys. Her caring nature shined so brightly when it comes to her sons. She loved taking them to the park, hiking, camping, and playing games. She was an amazing mom and always made sure to make her time special with her boys.
She cared deeply for her friends and family and always worked to serve others. Through high school and after, she worked for Abilities Unlimited caring for disabled adults, and later in several nursing homes, then finally landing as a CNA at the VA hospital. Danyel had plans to return to school to get her RN degree, she took great pride in her work. Recently her fellow teammates and co-workers elected Danyel to receive the Service of Excellence Award because of her hard work and dedication. She worked to make sure people were cared for, not just physically but mentally too. She would do anything for anyone who needed a helping hand. Danyel had a shining soul that could help anyone who felt out of place fit right in.
Danyel seemed to always be driving somewhere and spent a lot of time traveling the Iowa roads to pick up her children. Even on these long trips, she found beauty in the world around her. Always snapping pictures of the sky, trees, and landmarks across Iowa. She could see the beauty in everything. Many things in her life brought her joy. She was always trying new craft ideas whether that be; jewelry bead making, glass etching, burning designs into wood, and rock collecting. She shared her love of DIY with her family and would often make these projects family activities.
Danyel is believed to have been born in the wrong era, she was a nature-loving flower child. She loved beaded curtains, lava lamps, and peace signs. She often read about astrology and horoscopes, hoping to find and make sense of what was to come and the world around her. She believed in the healing power of crystals and stones, her soul seemed to belong to nature and the sky. Long walks at night searching for beautiful rocks that sparkled in the moonlight was a beloved pastime. She would find these rocks and put them in a rock-tumbler where they would become smooth and shine as bright as her soul.
On February 2, 2021, Danyel passed as the result of an automobile accident in Dallas County, Iowa. She is preceded in death by her grandparents, Glen and Anna Ruth Hardisty and Ronald Holste. Left to cherish her memory is her mother Kristine Hardisty, father Earl (Terri) Hardisty, second mom Pam McAllister, children Zachary Spiker and Javen Sorensen, sisters Adrian (Andrew) Horsley, Amanda Holste-Strayer and Sami (Jason) Keuck, grandmother Virginia Holste, nieces Josslyn and Stella Horsley, nephews Eli, Sven and Otto Keuck, and her significant other Aaron Mallicoat.