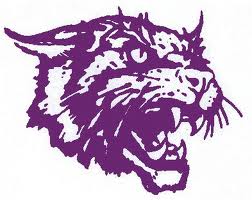 One thing about county rivalries is that anything can happen, and the West Central Valley Wildcat girls' basketball team proved that against one of theirs this season.
In the first matchup with the Adair-Casey/Guthrie Center Chargers in Stuart, Kylie Young scored 15 points to lead the Chargers to a 52-31 victory on December 21. Madi Jaeger scored 12 points for the Wildcats, but the team struggled to get any type of rhythm going elsewhere to help her out.
The second matchup featured a disastrous first quarter for both teams in Guthrie Center, as it was 4-2 AC/GC after the first eight minutes. The Wildcats pulled away 15-8 in the fourth quarter to claim a 41-35 victory, a 27-point improvement over the first matchup.
Head coach Dan Druivenga summed up his team's tenacity on February 2.
"I told the girls I was really proud of how they stuck together after one of the ugliest first quarters around. I think we played nine girls and they all contributed pretty well."
Bella Munoz led the Wildcats that night with 12 points and 7 rebounds, shooting 50 percent from long-range. Cathy Marlow scored 11 and Jaeger, the team's leading scorer for the season, put up nine. All three players are slated to return next season for West Central Valley.