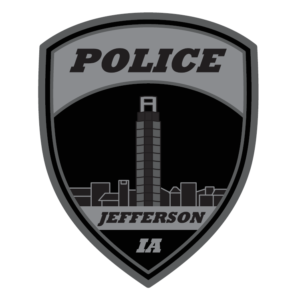 Monday, February 22nd
12:44am: Kara Brown requested an officer at 500 South Maple Street to remove a subject from her vehicle, who was refusing to get out. The officer arrived and the subject had left the area. No assistance was needed.
2:16am: A Traffic Stop at Elm and Lincoln Way Streets resulted in Eric Grevson of Jefferson being cited for, "Driving While Suspended, and Fail to Provide Proof of Financial Liability."
7:24pm: Wild Rose Security advised that a wanted male had entered the casino at 777 Wild Rose Lane. The officer made contact with the subject and arrested Corey Allen Mutum, 26 of Carroll, on an outstanding Jefferson Police Department Arrest Warrant for, "Theft 4 th Degree – Serious." The charge stemmed from a reported stolen coat from the casino on 02/08/2021.
10:59pm: An officer checked on a Suspicious Vehicle at 1801 North Elm Street. The officer learned it was a cleaning person still working at the business.
Note: All charges are merely an accusation. All defendants are presumed innocent until and unless proven guilty.