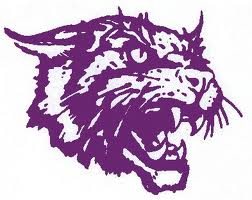 West Central Valley's springs sports are rolling again. This time the Boys Soccer and Track teams took the field on Tuesday.
The Boys Track team competed against 12 other schools in a meet at East Union. The Wildcats finished 9th in the meet.  Despite the finish the Wildcats had some standout performances. Sophomore Andrew Morrison finished 5th in the 100M dash with a time of 12.19. Senior Cael Hansen had a few Top 5 finishes as well. He finished 5th in the 200M dash (25.90) and the 3200M run (12:43.40). The Track team will have another meet at 4:30 PM in Clarke.
Boys Soccer improves to 2-0 on the season with another dominant performance. The Wildcats beat AHSTW 9-0. This is the second consecutive shutout win for West Central Valley. Goalie Nate Gerling was perfect again and recorded 4 saves on the day. The Boys will look to go 3-0 today as they take on Creston at Nodaway Valley Highschool. The game time is set for 5:30 PM.