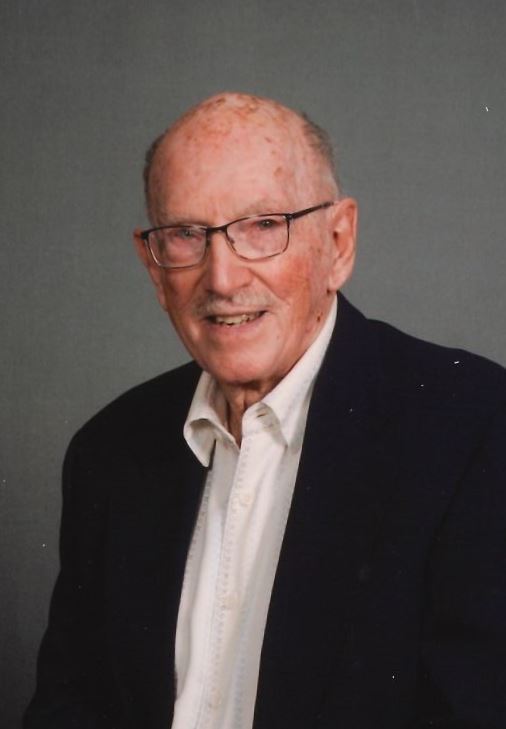 A memorial service for Don Goodrich, age 92, will be held at 1:00 pm Friday, May 7, 2021 at Slininger-Schroeder Funeral Home, Jefferson.  Interment will be in the Jefferson Cemetery.
In lieu of flowers, memorials in honor of Don are suggested to the Jefferson Public Library.
Survivors include his children:  Rod (Cathy) Goodrich of Jefferson, IA; Mary Jo Cole of Aurora, CO; Beth Ann Goodrich of Nashville, TN; Sarah (Michael) Bradley of Aurora, CO; and Bruce Goodrich of Houston, TX; three grandchildren; and one great-grandchild.