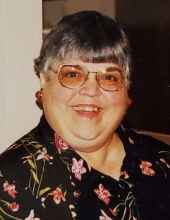 Becky Williams, 74, of Winterset, died Friday, April 23, 2021 at her home.
Memorial services will be held 11:00 AM Saturday, May 8, 2021, at Caldwell Parrish Funeral Home Winterset Chapel. Family will receive friends on Friday, May 7, from 5 to 7 PM at the funeral home.
Memorials may be directed to her family for a future designation. Online condolences may be left at www.caldwellparrish.com.
—