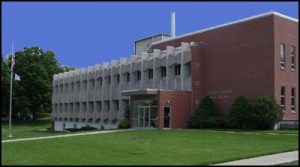 The Guthrie County Board of Supervisors will meet today.
The Board will consider for approval a COVID-19 leave policy with the human resources coordinator, a transfer station budget amendment, two payroll change notices for the secondary roads department, a fireworks permit for Lake Panorama, change orders for the law enforcement center project and set a public hearing for the 2021 fiscal year budget amendment. Additionally, the Board will hear updates from the county attorney, human resources, transfer station, and secondary roads department. They will also hear a veterans affairs report.
Finally, the meeting may end in a closed session for pending litigation.
The meeting will be held in person and remotely at 9am in the boardroom of the courthouse. Find the information below to connect to the meeting electronically.
Online: https://v.ringcentral.com/download/146130525
Audio only by smartphone, One Tap: +16504191505,,146130525#
Manually dial: +16504191505 PIN: 146 130 525