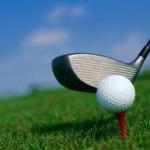 Greene County and ADM played girls' golf at The Hill west of Grand Junction on Monday with the Tigers winning by a score of 198-280..
The Rams were led by Alex Miller with a nine hole round of 59. Brianna Habben shot 67 with Josie Weaver at 74 and Afton Funcke 79.
Meet medalist was ADM's Liv Rickert with a 44, followed by Emma Mellencamp of ADM at 49.
It was mid 70's with very strong north winds at the start. Ram coach Josh Carlson said the winds didn't help, but girls just had an off night.