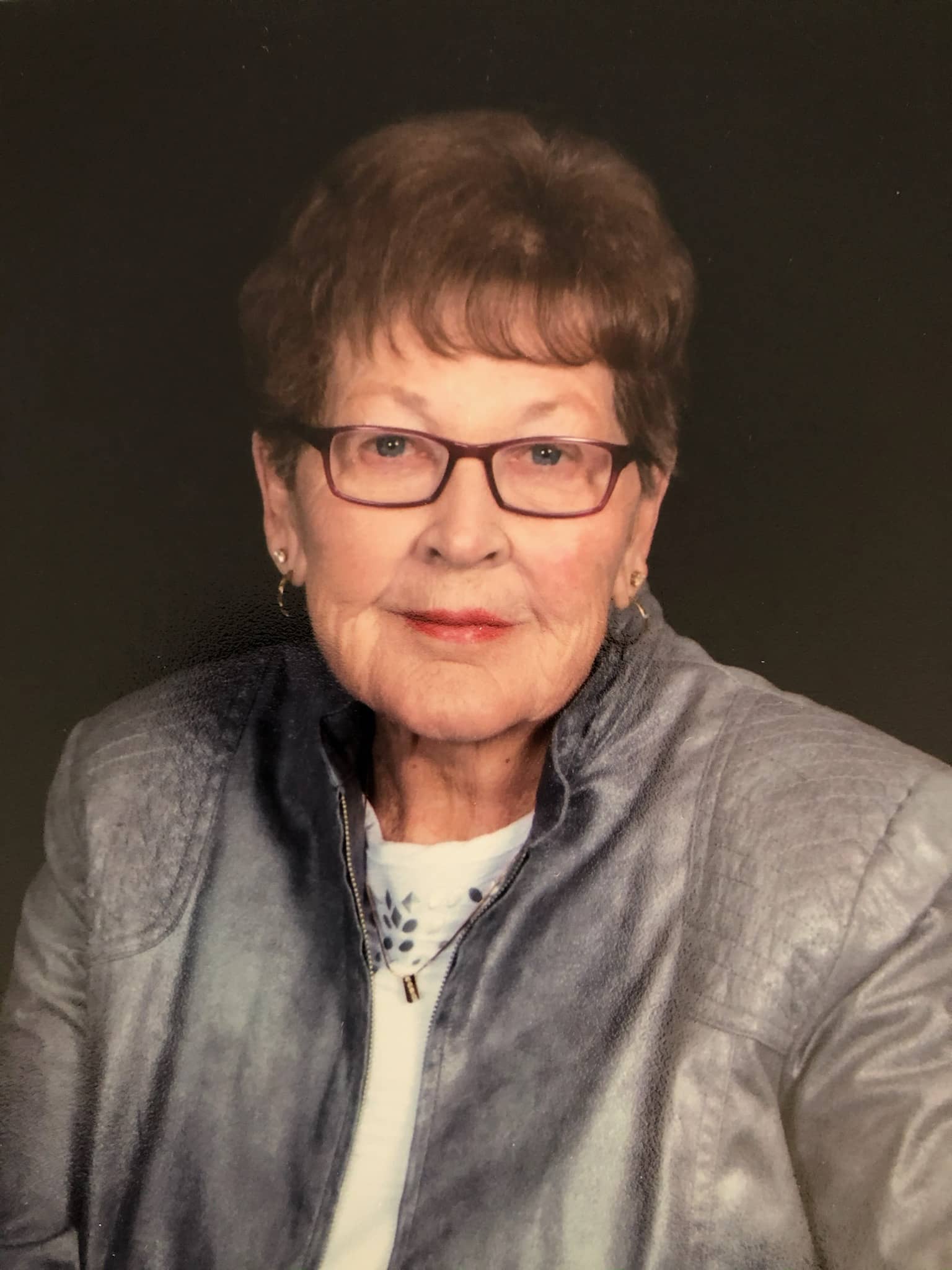 Constance Louise Ryan, age 85, of Churdan, IA, passed away on Saturday, June 5, 2021 at Regency Park in Carroll surrounded by her family.
     Mass of the Christian Burial will be celebrated at 10:30 A.M. on Tuesday, June 8, 2021 at St. Columbkille Catholic Church in Churdan with Fr. John Gerald as Celebrant.  Lectors for the Mass will be Keely Weiner and Nicole Sage.  Eucharistic Minister will be Denise Cole.  Casket bearers will be Connie's grandchildren and Gift Bearers will be her great-grandchildren.  Burial will be in St. Patrick's Cemetery near Churdan.
     Friends may call at St. Columbkille Catholic Church after 5:00 P.M. on Monday where there will be a Rosary at 5:30 P.M. by the Catholic Daughters and a Christian Wake Service at 7:00 P.M.  Additional visitation will be held from 9:30 A.M. – 10:15 A.M. on Tuesday prior to the Mass.
     Funeral arrangements are under the direction of the Dahn and Woodhouse Funeral Home and online condolences may be left for the family at www.dahnandwoodhouse.com
     Connie, as she was known to most, was born on April 20, 1936 on her family's farm north of Churdan.  She was the daughter of Dean and Mary (Mackey) Howard.  She grew up on the farm and graduated from Churdan High School in 1953.  Connie was united in marriage to Larry Minnehan on June 1, 1953 in Oakland, CA.  Larry served in the United States Navy and Connie lived in Churdan until he returned from the service and they moved to the Minnehan family farm.  To this union three children were born Denise, Clint, and Jodi.  Larry passed away in 1967 and Connie was left a widow at the age of 31.  She was later married to Michael Ryan on December 7, 1968 in Papillion, NE.  They made their home in Omaha for a year and a half before moving back to Churdan and Connie sold Electrolux vacuum cleaners.  Michael passed away on September 30, 2000.  Connie was an active member of St. Columbkille Parish, the Catholic Daughters of America, and the Churdan American Legion Auxiliary.  She was an avid Duplicate Bridge player and she also enjoyed dancing, shopping, cooking, having Christmas in her home, trips to the casino, and spending time with her family.  Connie was a hard worker and loved to travel all over selling her vacuum cleaners, which she did for over 40 years.
     Connie is survived by her children and their families: daughter Denise Cole (Tim) of Spirit Lake, IA, daughter Jodi Durlam (Brian) of Cambridge, IA, and son Kelly Ryan of Sioux Falls, SD; a daughter-in-law Renee Minnehan of Carroll; seven grandchildren: Kory Cole (Lisa), Keely Weiner (Brent), Jonathan Minnehan (Tasha), Austin Minnehan (Rachel), Alex Durlam (Nikki), Nicole Sage (Jon), and Morgan Minnehan; sixteen great-grandchildren: Emma, Aspen, Jayce, Cole, Westly, Tess, Brinn, Claire, Hayden, Kamryn, Nora, Tucker, Huxton, Finn, Abigail, and Kinley; nephew Larry Adams of Grimes; and other extended family members.
     Connie was preceded in death by her parents Dean and Mary Howard; her husband Larry Minnehan; son Clint Minnehan; her husband Michael Ryan; brother Ival Howard; and sister Pat Adams.