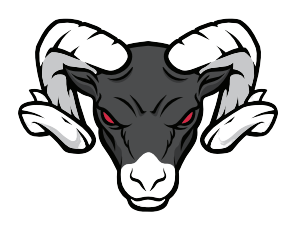 Greene County and Nevada met on the baseball diamond Wednesday night in Jefferson in Heart of Iowa Activities Conference play with the Rams winning by a score of 9-2. Greene County won at home at Allensworth Field for the first time this season and is now 2-7 overall and 1-4 in the conference. The Cubs are 2-8, 1-4. The action was broadcast on KG98 and streamed on www.raccoonvalleyradio.com.
Bryce Stalder pitched for Greene County, allowing one earned run on six hits. He struck the Cubs out nine times while walking just one, and Stalder retired the last nine batters he faced.
Offensively, Greene County had seven hits, all singles, from seven different players. Braeden Roberts drove in two runs with his single, and Joe Carey and Justin Stream each had one RBI. The Rams struck out 10 times, walked five times, and were hit by pitches three times.
Max Riley had the defensive play of the game with a diving catch behind second base on a weakly hit popup to start the seventh inning.
Coach Matt Paulsen's Rams are off tonight and play Saydel in Des Moines tomorrow night.