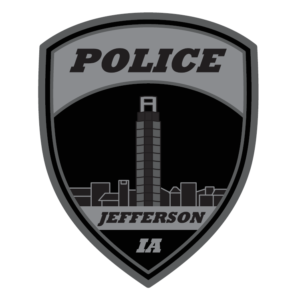 Wednesday, June 9th
7:03am: A caller advised of a male sitting at 220th and Elm Street, attempting to get a ride from passing motorist. The officer advised the subject to leave the area, so he does not get hit by a vehicle.
8:52am: Officers assisted the GC Ambulance with a Medical Call in the 500 Block of North Maple Street.
11:25am: Amy Baugh reported the Theft of prescription Medications and a Debit Card from her vehicle at 401 North Chestnut Street. The officer is investigating.
5:20pm: A Traffic Stop in the 500 Block of South Elm Street resulted in Gunnar Goble of Jefferson being cited for, "Excessive Speed."
7:22pm: Chris Lawrence reported a female subject came into his residence and attempted to speak to him at 305 North High Street. The couple has an active No Contact Order in effect, with the female being the protected party. The officer is investigating.
7:22pm: Kelly Welton spoke to an officer about concerns for small children, who were unattended by their parent at 106 West Washington Street. The subjects had left the business before the call was made.
Note: All charges are merely an accusation. All defendants are presumed innocent until and unless proven guilty.