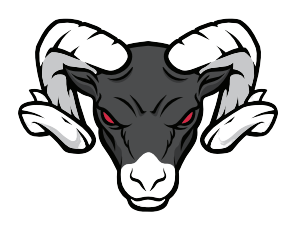 Greene County was a 12-0 winner in three innings by the 12-run rule in high school non-conference softball on Thursday evening in Jefferson vs. Glidden-Ralston. Coach Tom Kennedy's team is now 3-8 while the Wildcats fell to 1-9.
The Rams scored 10 runs in the second inning without benefit of a hit, and their lone hit of the night came from the last batter of the game when Karissa Stephenson had a hard hit ball off the glove of the third baseman that scored run number 12 and ended the game in the third with two outs. G-R had five errors to one for Greene County and the Wildcats walked the Rams six times and hit them with pitches on five occasions.
Emma Hoyle was the winning pitcher, allowing one hit and no walks while striking out five batters. Hoyle and the Rams have won back-to-back games for the first time after winning 8-2 on Wednesday at home vs. Nevada, and beating G-R Thursday.
Greene County baseball and softball plays in Des Moines tonight at Saydel High School in Heart of Iowa Activities Conference play.