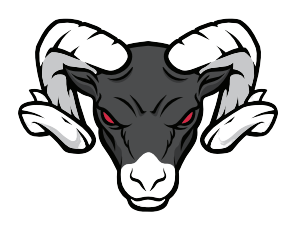 Committing six errors in a baseball game isn't normally a key to victory, but Greene County overcame those miscues last night, using a seventh inning rally to defeat Nevada on the road 6-4. Coach Matt Paulsen's team is riding a five game winning streak as they ended the Heart of Iowa Activities Conference schedule with a 4-8 record and the Rams are 7-12 overall.
Nevada led 1-0 until the Rams scored three runs in the third inning and it stayed 3-1 until the Cubs scored three times in the bottom of the sixth. Greene County had four of its nine hits in the seventh and scored three times to take the lead back, then held Nevada scoreless in the bottom of the frame. Gabe Ebersole, Max Riley, Justin Stream, and Bryce Stalder all singled in the seventh with Stream batting in one run and Stalder knocking in two. For the game, Max Riley and Kole Teeples each had two singles and one RBI. Peyton Kinsey also had a base hit.
Greene County is off until Monday night when the Rams host Ogden in a game set to be broadcast on KG98 and streamed on www.raccoonvalleyradio.com.