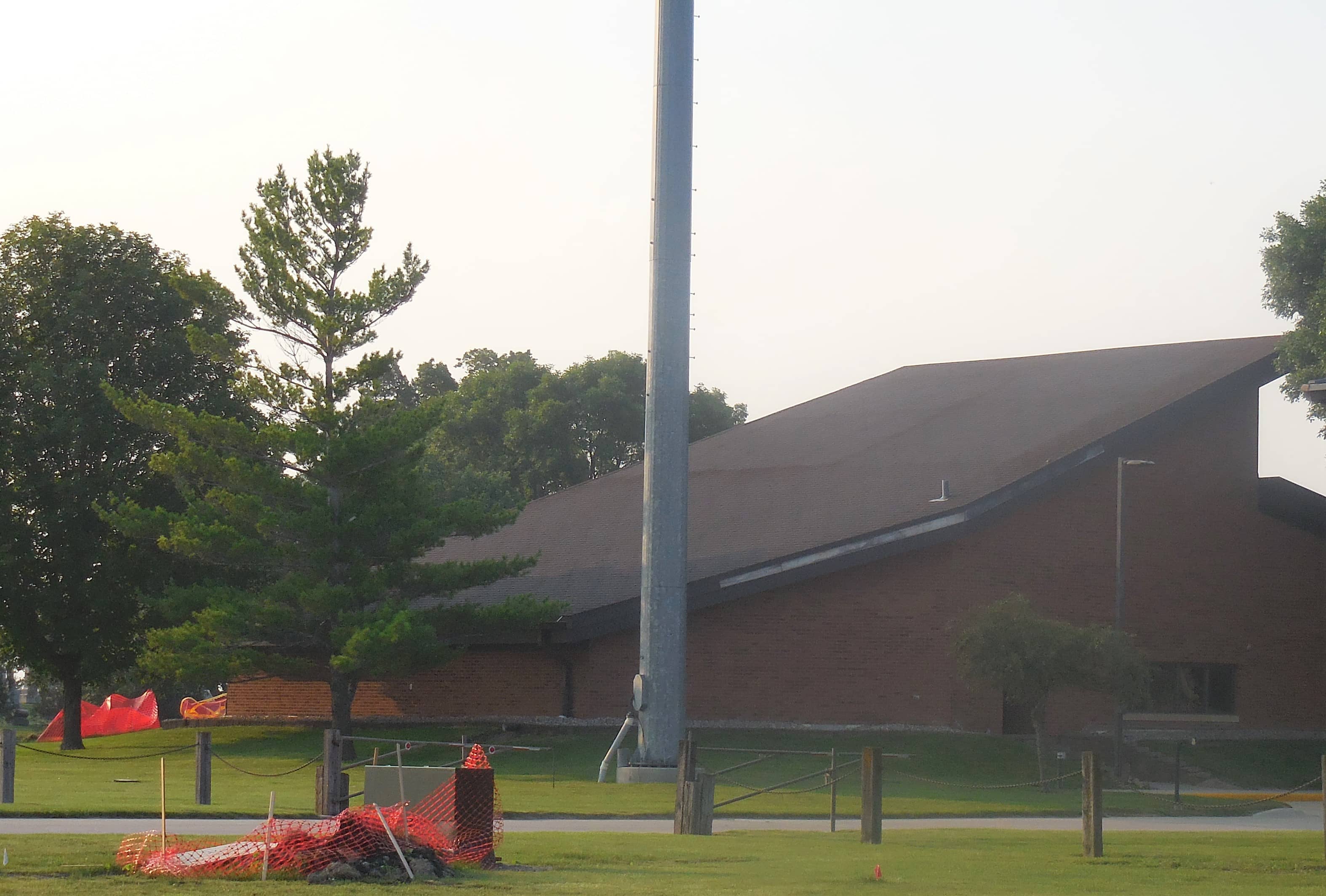 After a little more than one year of discussions and planning, Greene County now owns the former Midland Power Cooperative main building in Jefferson.
The Greene County Board of Supervisors were approached by Midland Power about the possibility of acquiring their main office building in Jefferson, following their 2019 expansion announcement to Boone. The Supervisors and Greene County Sheriff Jack Williams began discussions about turning the facility into a new law enforcement center. Supervisor Chair John Muir says renovating the Midland Power building into a new law enforcement center is part of a bigger, overall plan for the future.
"We thought that was a good first step towards a new LEC building and then eventually a new jail. The jail part of it is a lot of, our jail is old, it doesn't meet all of the qualifications that are required. So we just recognize that some day that may be an issue. It didn't make good economic sense to do a lot of work in the old one, it's going to be like building a new one."
The County formally took possession of the building last week and Sheriff Jack Williams talks about the transition process of services from the current law enforcement center to the new location.
"The (Jefferson) police department and the (Greene County) sheriff's office deputies, administration will all move out to the Midland Power, where the new LEC is as soon as we're done doing the upgrades. The jail and dispatch will stay where it is currently until we're able to get a bond passed for a new jail."
Williams says the upgrades to the new building include rewiring, as well as installing security cameras and secure door locks. He hopes to be moved into the new facility by September, pending material delays from the pandemic. 
Greene County agreed to pay Midland Power $600,000 for the property, which includes 11-acres for the possibility of a new jail. Payments will be made on an annual basis of $150,000 plus interest.