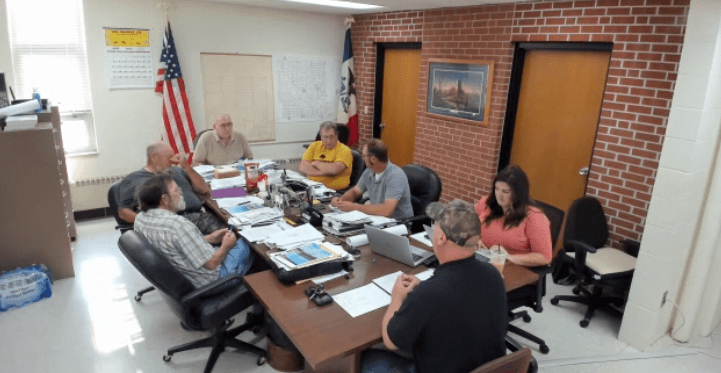 The Guthrie County Board of Supervisors approved an official stance to oppose the City of Stuart's annexation of the Menlo Ethanol Plant at their meeting on Tuesday.
Additionally, the Board heard an update from County Conservation Director Brad Halterman. He said camping in Guthrie County  increased by 40-percent in revenue this year. Halterman attributed the increase to a resurgence in family camping, but doesn't believe the increase will be sustainable in the future. 
The Board also heard from Guthrie County Health Services Director Jotham Arber on the 28E agreement with Audubon Health Department. Also the Board approved the Transfer Station Financial Assurance, which is a cost if the station ever has to close and they submitted an estimate to the state. 
County Attorney Brenna Bird then gave an update on the Collections Program and said revenues  have doubled for the current fiscal year. She also said that in the last four to six weeks they have seen a rise in crime. 
Due to Court Farm Lessee Jake Anderson being absent, the county farm fence was tabled. The Hazard Mitigation Plan, the Regional Housing Authority Board of Directors Representative and Guthrie County Custodian Ron Allen's bonus pay were tabled. 
Other items that were approved included selling land to Jennifer Ingles, following a public hearing on the topic; an estimate to remove an overgrown tree in a county owned lot in Bagley, along with several applications for the Homestead Tax Credits, Military Exemption Tax Credits, Disabled Veteran Homestead Tax Credit, certain Business Property Tax Credits were approved.