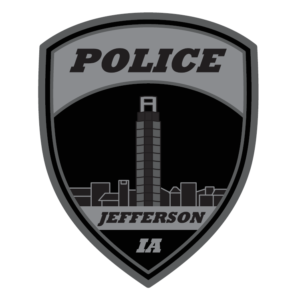 Tuesday, July 20th
6:26am: A Traffic Stop at Grimmell and Central resulted in Jennifer Carlisle of Grand Junction being cited for, "Excessive Speed."
4:08pm: An officer removed a bat from the residence at 703 South Locust Street.
5:00pm: An officer investigated a Backing Accident in the 300 Block of East Harrison Street. A 2005 Toyota Camry, owned and operated by Glenda Nunez of Jefferson, was backing from a private driveway and struck a parked vehicle. The 2013 Buick Encore was owned by Stacey Goleman of Perry. The Nunez vehicle was undamaged. The Goleman vehicle had a reported $1500.00 in damages. Nunez was cited for, "Unsafe Backing upon a Highway."
5:12pm: A DHS Case Officer requested assistance from a Jefferson officer with a Child Burn Incident in Jefferson.
7:56pm: Aimee Schutz reported a Careless Driver in a semi on 220 th Street, heading east towards Jefferson. The officer stopped the semi and spoke to the driver about the complaint.
8:18pm: A caller requested a Welfare Check on a subject at 618 South Wilson Ave. The officer made contact with the subject and parents. All was fine.
10:37pm: An officer assisted a motorist with mechanical problems at Lincoln Way and Elm Streets.
Note: All charges are merely an accusation. All defendants are presumed innocent until and unless proven guilty.