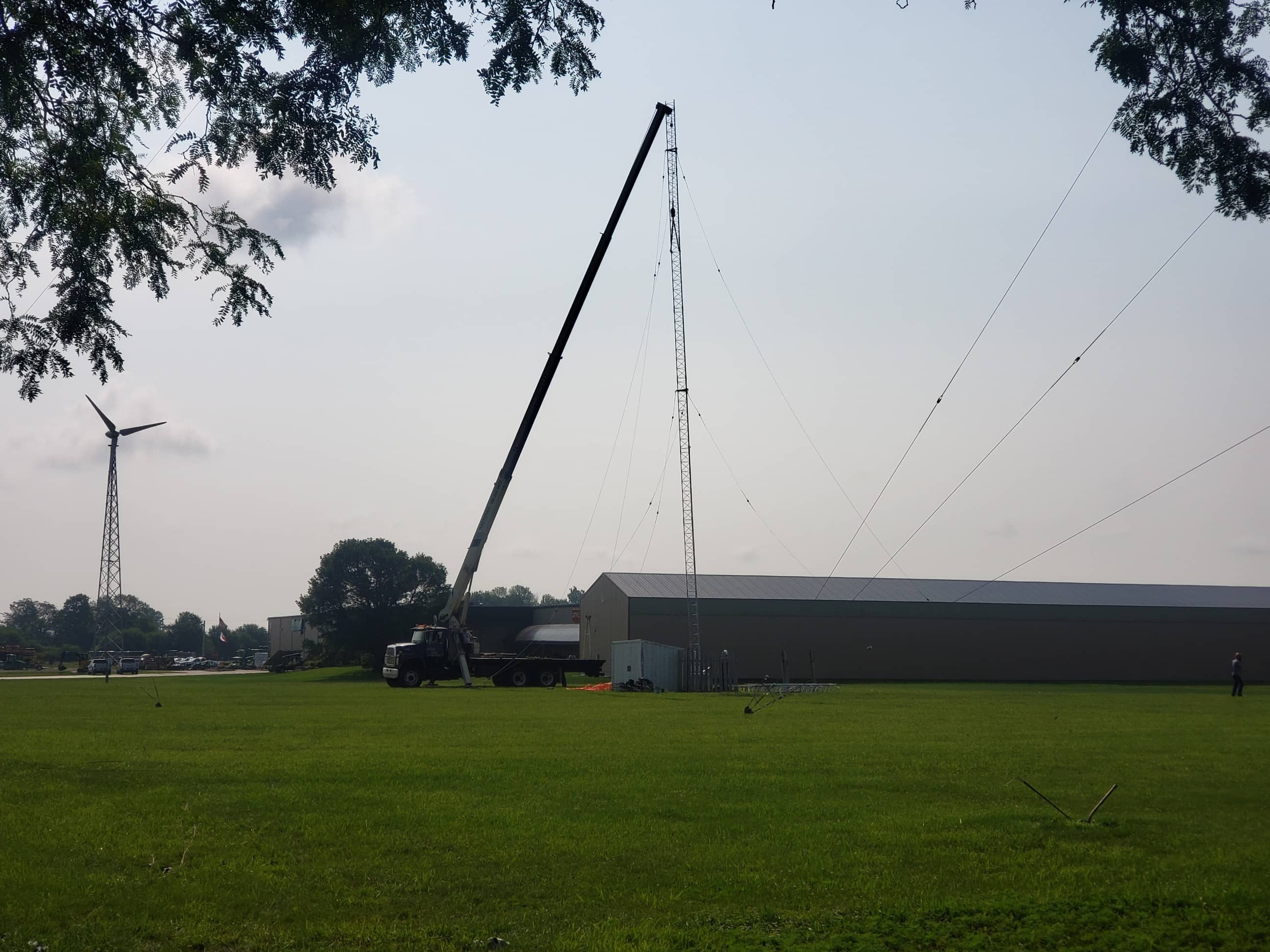 Work is continuing on the Raccoon Valley Radio towers in Perry, and there have already been changes. 
During the derecho last August, the Raccoon Valley Radio towers in Perry were damaged. The project, which is on pace to be completed by next month, has already begun and the east tower was taken down and replaced with a brand new tower. 
The new tower that was put into place does not have lighting as changes from the Federal Communications Commission and Federal Aviation Administration allow for the shorter towers to not be lit. 
As a reminder if there are any downtimes for any of the stations you can always listen either on 99.7FM KDLS, the KDLS app on your electronic device or streaming online at raccoonvalleyradio.com.