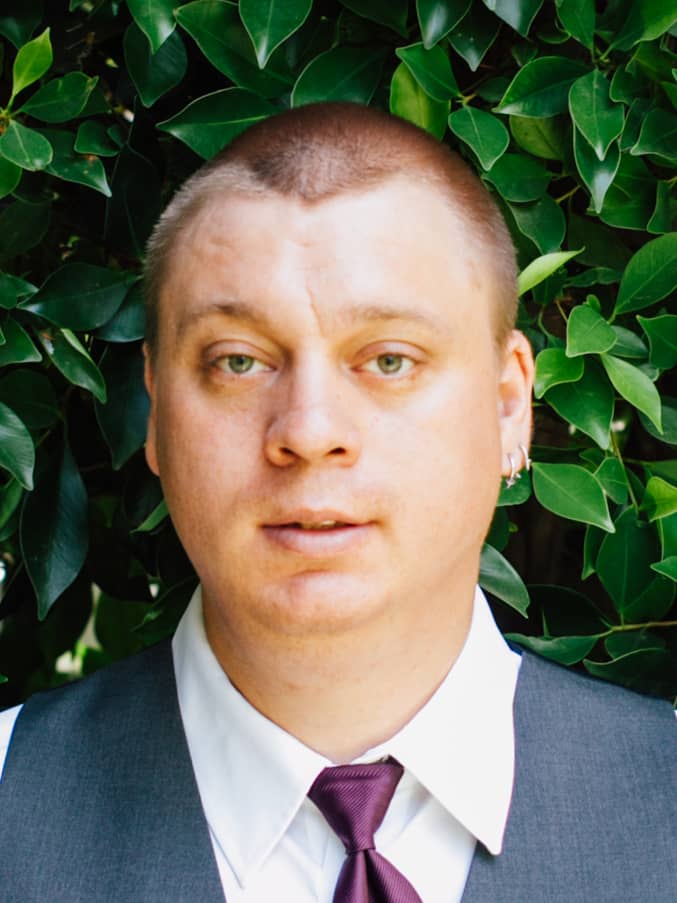 Sunday, August 22, 2021, Derek Ryan Goudeau, loving son, grandson, brother, nephew, cousin, uncle, and friend, passed away at his home in Boone, Iowa at the age of 38.
Derek was born on December 7, 1982 in State College, Pennsylvania to John Francis and Linda Joy (Brandt) Goudeau, Jr. He graduated from Nevada High School, where he played on the basketball team, and went on to work at Burke Marketing in Nevada, IA, Rotometrics in Eureka, MO, and Patterson Dental in Boone, IA. He was a very hard worker and truly liked going to work each day.
Derek was a member of Nevada Baptist Church growing up where he enjoyed AWANA, pine wood derby racing in the Grand Prix, youth group, attending summer camp at IRBC in Ventura, IA, and sharing the love of Jesus on a mission trip to Montana.
Derek had a passion for sports. The Iowa State Cyclones were his first love, followed by the St. Louis Cardinals, whatever team his brother played baseball for, and any of the teams he lived near or had friends or family ties to. He loved auto racing and was a loyal fan at the Boone Speedway. Derek was a WWF wrestling enthusiast and liked playing video games with his friends. He also enjoyed all types of music and going to concerts and could win tickets on the radio with ease.
Derek was a force to be reckoned with when it came to alpine skiing with the Special Olympics of Iowa. He also participated in basketball, softball, football, bowling, and cycling. The number of medals he has won over the years is incredible and are another testimony to his work ethic and love for sports.
Derek was known for his laughter and smile, fearlessness, generosity, and countless phone calls and texts during the game to provide updates for other adoring fans. If you met Derek you were his friend. He loved life, never held a grudge, and lived for the moment. Derek loved food, all of it, in combinations you would never try. His cat, Riley, held a very special place in his heart, as did countless other pets he adored. He was a giver of tissue donation through the Iowa Donor Network.
Derek was preceded in death by his second father, James Haberer, aunt, Carol Cacek, uncle, Michael Brandt, and grandparents, Glen and Lois Brandt, John Goudeau, Sr., Joe and Jenny Wilks, Jim and Dorothy Fink, and George and Lola Haberer. He is survived by his mother, Linda Haberer (Larry Portis), father, John (Kim) Goudeau, sisters, Jenny (Jason) Morgan and Stephanie (TJ) Wilkerson, brothers, Kyle Goudeau, Ashton Goudeau, and Jared (Rea) Haberer, and several aunts, uncles, cousins, nephews, and a niece.
Memorial services will be held on Thursday, September 2, 2021, at 10:00 a.m. at Bethel Church, 1726 L. Avenue, Boone, IA. Visitation will be on Wednesday, September 1, 2021, beginning at 3:00 p.m. with family present from 5:00 to 7:00 p.m. at the Carris Family Funeral Home & Cremation Care in Perry, IA. Burial will be in the Violet Hill Cemetery in Perry. Memorials will be given to his family and may be left at the Carris Family Funeral Home. Online condolences may be left at 
www.carrisfuneralhome.com
.