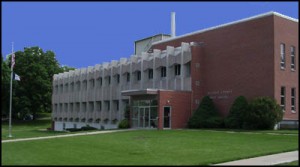 The Guthrie County Supervisors will consider solar energy for the courthouse at their regular meeting Tuesday. 
The Board will hear from Guthrie County Conservation Director Brad Halterman about a conservation department update. 
Other items the Board will discuss are a secondary roads department update with Guthrie County Engineer Josh Sebern and an Auditors office update from Guthrie County Auditor Dani Fink. 
Finally, the Board will consider from Guthrie County Health Services Director Jotham Arber about payroll change notices, public health and transfer station update. 
The Supervisors will meet at 9 a.m. today in the Guthrie County Courthouse. There is a virtual option to attend which can be found below. 
Join Video/Audio by computer or smartphone using: https://v.ringcentral.com/join/146130525
Or for Audio only by smartphone, One Tap: +16504191505,,146130525#
Or manually dial: +16504191505 PIN: 146 130 525