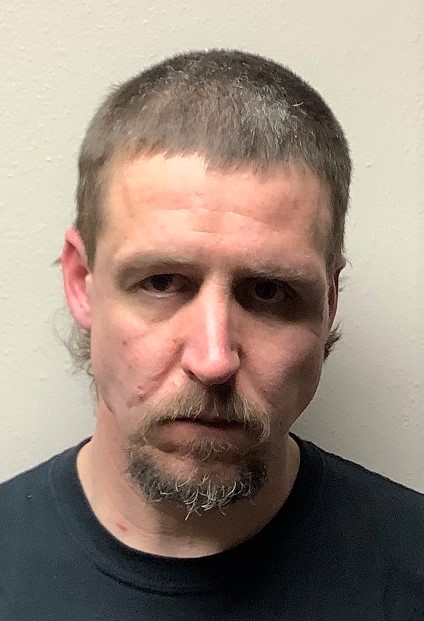 A Jefferson man was recently sentenced as part of a major drug investigation in Greene County.
According to court documents, 40-year-old Ryan Murphy pled guilty to a Class B Felony for conspiracy to deliver methamphetamine of five or more grams and an aggravated misdemeanor for keeping premises or vehicle for a controlled substance violation. He had a ten year prison sentence suspended and was placed on 2-5 years of probation for each charge. Greene County Attorney Thomas Laehn recommended that Murphy be sentenced to prison for ten years, but District Court Judge Thomas Polking sentenced Murphy to probation instead. 
The charges stem from an investigation by the Greene County Sheriff's Office that began September of 2020. Following the investigation, a search warrant was executed at two residences in Jefferson this past March, which resulted in three arrests, including Murphy, 46-year-old James Moreland and 45-year-old Sean Shell. The investigation uncovered a drug network that involved several more individuals in various levels of a hierarchy. 
As per the plea agreement, Murphy had a Class B Felony for ongoing criminal conduct dismissed and he was ordered to pay court attorney fees, court costs and victim restitution.