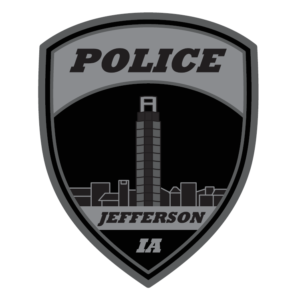 Wednesday, October 13th
12:08am: Sarah Schwery reported her vehicle had been struck while parked at 106 West Washington Street and asked for an officer to contact her. The officer has been unable to reach her to investigate.
3:16pm: Curt Wills reported a male subject keeps cutting through his property at 506 West Stanford Street, while walking to the casino. The officer located the male subject near 220 th Street and advised him to stay off of private property while walking.
3:29pm: An officer assisted the GC Ambulance with a Medical Call in the 200 Block of East Wilcox Way.
5:12pm: A Traffic Stop at Grimmell and Central resulted in Lucas Shipley of Jefferson being cited for, "Excessive Speed."
5:20pm: A caller advised of construction debris from the bank construction site on North Elm Street blowing into the roadway. The officer did not locate anything on the roadway.
5:45pm: A Traffic Stop at Olive and Lincoln Way Streets resulted in Jacqueline Wooge-Weister of Grand Junction being cited for, "Operation without Registration."
6:04pm: Cindy Rowland requested an officer at 401 South Wilson Ave. for a juvenile refusing to leave with her grandfather. Officers worked with the grandfather and granddaughter, and she eventually left with her grandfather, who has custody of her.
7:05pm: An officer is investigating a Backing Accident at 1409 North Elm Street. A 2019 Ford Expedition, owned by Casey Johnston of Grand Junction was struck while parked at the business. A witness provided the officer with the identity of the other driver involved, who left the scene. The officer is working to speak to the other driver involved.
Note: All charges are merely an accusation. All defendants are presumed innocent until and unless proven guilty.