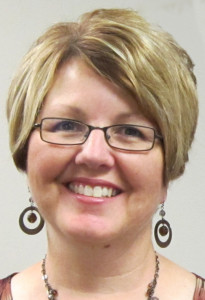 With the recent anticipation of a COVID-19 vaccine becoming available for younger kids, public health officials are getting more excited.
Greene County Public Health Director Becky Wolf says the Pfizer vaccine could get approval for kids ages 5-12 to get one because they are not eligible. She points out the process of getting approval is similar to that of when the vaccines first became available towards the end of last year.
"There are clinical trials and studies going on with testing the vaccine on those younger populations. Just like with the vaccine in the older people, 12 and up, they have to pass rigorous standards. The studies will be given to our FDA (Food and Drug Administration), and then from there the FDA will make a decision on the vaccine based on science and studies results. And then it'll be passed onto the advisory committee, the ACIP committee, to determine what are the recommendations for this specific vaccine."
Wolf is hopeful that once the vaccine is approved for kids 5-12 that by this winter, a vaccine will also be approved for kids younger than five. Those who still need to be vaccinated against COVID-19, or those that qualify to get the booster can contact Greene County Public Health to schedule an appointment at 515-386-3228.