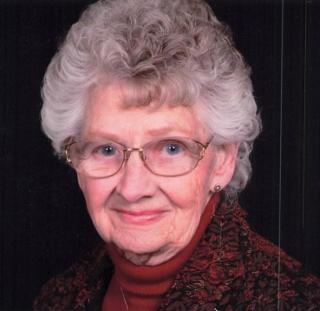 Celebration of Life Services for Della Marckmann, 94, of Fontanelle will be held on Thursday, November 4, 2021, at 10:00 a.m. at the Emmanuel Lutheran Church in Fontanelle, Iowa, with burial in the Fontanelle Cemetery.  The Steen Funeral Home in Fontanelle is in charge of the professional arrangements.  Online condolences may be left to the family at www.steenfunerals.com.
Open Visitation:  Will be held on Wednesday, November 3, 2021, at the Steen Funeral Home in Fontanelle from 2:00 p.m. to 7:00 p.m. 
Memorials:  Memorials may be directed to Della Marckmann memorial fund to be established by the family at a later date.
Survivors:   She is survived by her three children, Becky McCann and husband Mike of Oswego, Illinois, Steve and Craig both of Fontanelle; three grandchildren, Kimberly Kamis and husband Russ of Orchard Park, New York, Michael McCann and wife Jennifer of Algonquin, Illinois and Boe Marckmann of Fontanelle; five great grandchildren, Elena Kamis, Emilia Kamis, Allison McCann, Henry Kamis, and Elizabeth McCann; very special friends of the family, Jan McMorran and Justi Zimmerline; many nieces; nephews; other relatives and friends.