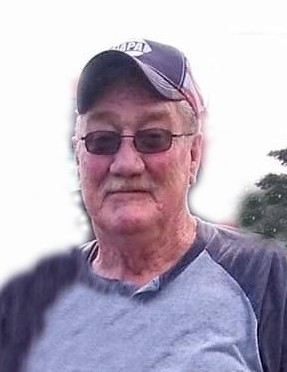 Henry David Herron, age 78, of Coon Rapids, IA, passed away on Wednesday, November 17, 2021 at his home in Coon Rapids.
      A Celebration of Life Reception will be held on Saturday, December 11, 2021 at the American Legion in Coon Rapids from 2 – 5 P.M.
     A public graveside service will be held at 2:00 P.M. on Saturday, May 21, 2022 at Orange Township Cemetery near Coon Rapids.  Military honors will be conducted by the United States Navy and the Coon Rapids American Legion.
     Arrangements are under the direction of the Dahn and Woodhouse Funeral Home in Coon Rapids and online condolences may be left for the family at www.dahnandwoodhouse.com
         Henry is survived by a daughter Teri Slaughter of Kansas City, MO; a son Brian Herron (Freddie) of Bolivar, MO; eight grandchildren; six great-grandchildren; three sisters: Arlene McDaniel of Coon Rapids, Zoeanna Jacobsen of Coon Rapids, and Diana Blair of Boone; two brothers Howard Herron (Gayle) of Coon Rapids and Harley Herron (Brenda) of Coon Rapids; and several nieces and nephews.