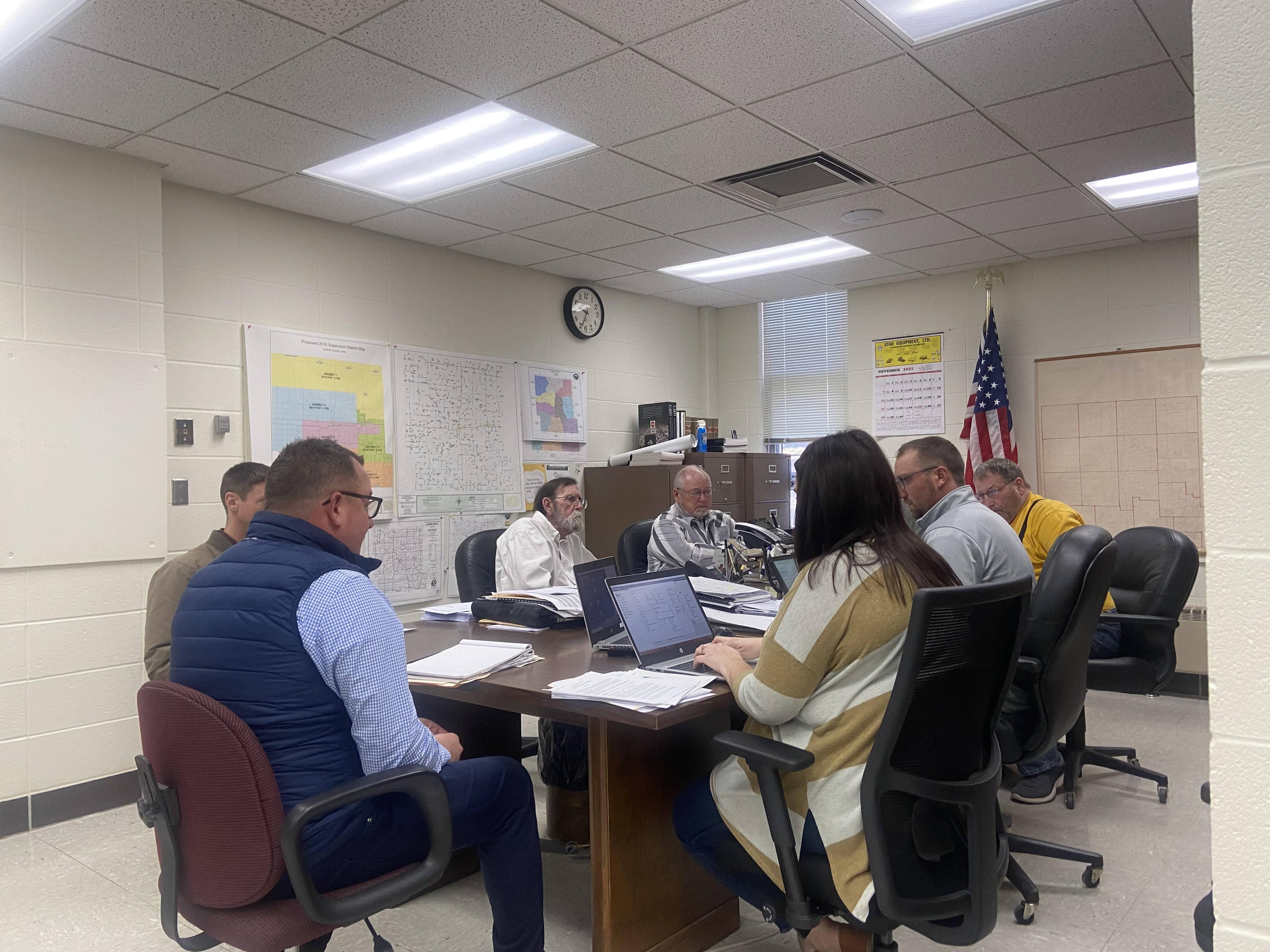 The Guthrie County Supervisors met Tuesday
The Board approved an assignment of county held tax sale assignment for a parcel, setting December 28th at 10am for a public hearing on the designation of the expanded Guthrie County Urban Renewal Area and an Urban Renewal Plan Amendment. 
The Board also approved family farm applications, restructuring of facility management and custodian departments.
The Board heard updates and potential change orders from The Samuel Group about the Law Enforcement Center project and discussed Elderbridge Agency on Aging annual reports and fiscal year 2022-2023 county salaries. The Board did not take action following the discussion on county salaries.