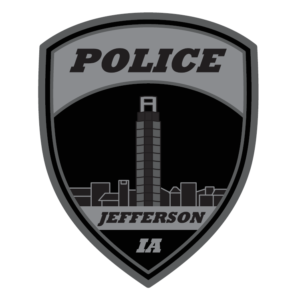 Tuesday, November 23rd
8:00am: An officer started an investigation into the Theft of two coats from 777 Wild Rose Lane. 9:59am: An officer assisted the GC Ambulance with a Medical Call in the 100 Block of South Walnut Street.
10:17am: A caller advised of a Careless Driver on North Elm Street. The officer did not locate the reported vehicle.
12:32pm: Oly's Corner reported a Gas Drive Off from 208 West Lincoln Way Street. The subject left without paying for $41.41 in fuel.
1:49pm: Charles Heimer requested an officer at 907 North Cedar Street to remove an Unwanted Person. Officers arrived and mediated the issue.
5:07pm: An officer is investigating a Hit & Run Accident in the 1200 Block of North Elm Street. A vehicle pulled from the Fareway parking lot onto Elm Street and struck a passing vehicle. The vehicle left the scene of the accident heading southbound on North Elm Street. The 2005 Pontiac Grand Prix was owned and operated by Brandon Cornelius of Farnhamville and had a reported $1500.00 in damages. The officer is working to identify the driver and vehicle that left the scene.
7:19pm: Oly's Corner advised they had located the vehicle from the earlier Gas Drive Off at a local motel. The officer spoke to the owner of the vehicle, who paid the debt to Oly's.
Note: All charges are merely an accusation. All defendants are presumed innocent until and unless proven guilty.